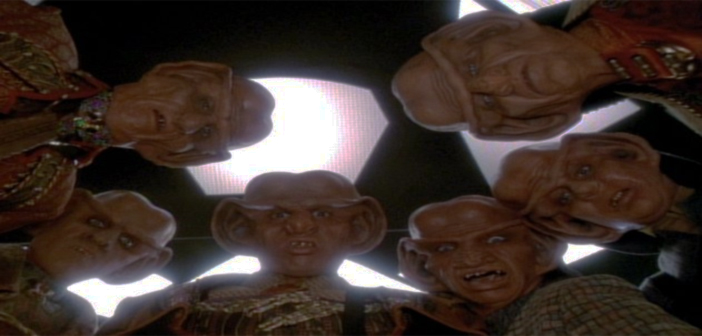 Where No Geek Has Gone Before – Geeky Goodies
Federation credits at the ready! Grab your Latinum bars! This latest instalment of 'Geeky Goodies' is dedicated to all things Star Trek! We've got something to suit all budgets and tastes too! So if you're strapped until payday or want to splash out big time, take a look at some of these goodies!
Star Trek Varsity Jackets
Autumn and Winter are almost upon us and you're not going to want to boldly go anywhere if it's cold outside! Thankfully these snug looking varsity Trek style jackets will shield you from the weather! They'll also show the world that your fashion sense is out of this world (in a good way)!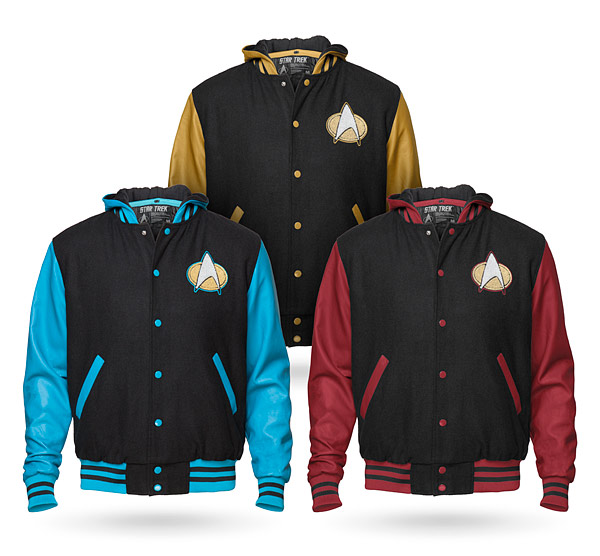 Available in the standard Starfleet colours you can show off just what branch you're assigned to – helms and command, engineering and security or medical and science. For the record blue is my preferred colour!
These jackets can be picked up over on ThinkGeek for $69.99 (not including delivery/customs etc.).
Romulan or Klingon?
If you're a fan of the fan-made faction of gift giving/receiving then you need to check out these LED lights from HeroLights.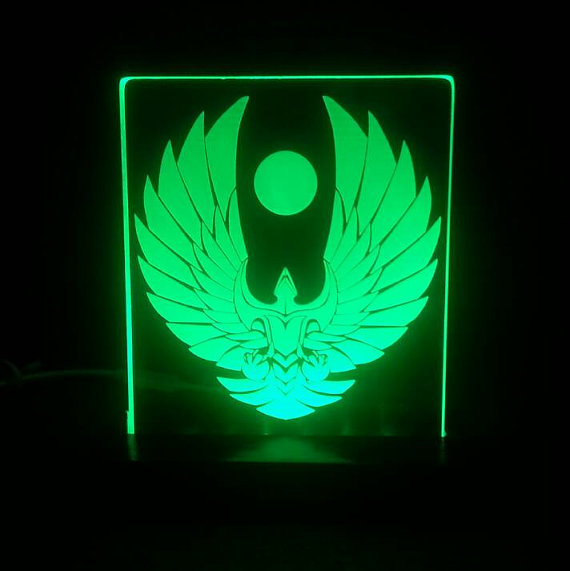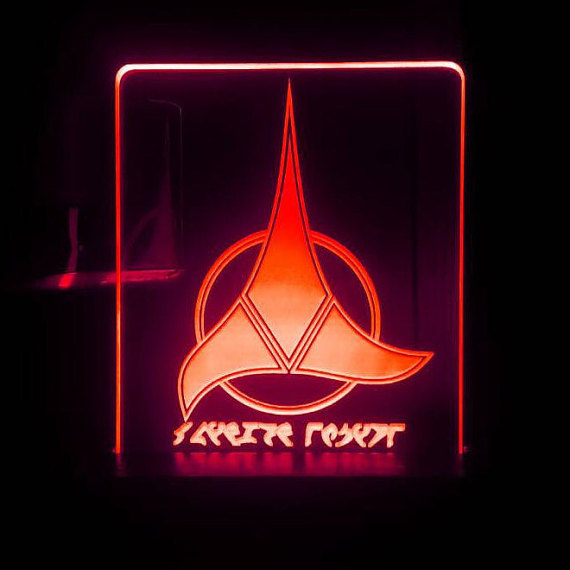 While there isn't a Starfleet insignia available, you can declare your allegiance to the Romulan or Klingon Empires! If so suited and you've the budget you could pick up both and play both against each other!
RISK! Star Trek 50th Anniversary Edition
For something a little more official and a lot more devious (Romulan says what?); then you can get your paws on this 50th Anniversary Edition of Risk! This edition allows players the chance to take on the role of their favourite captain and take on the others in a bid to control and hold power!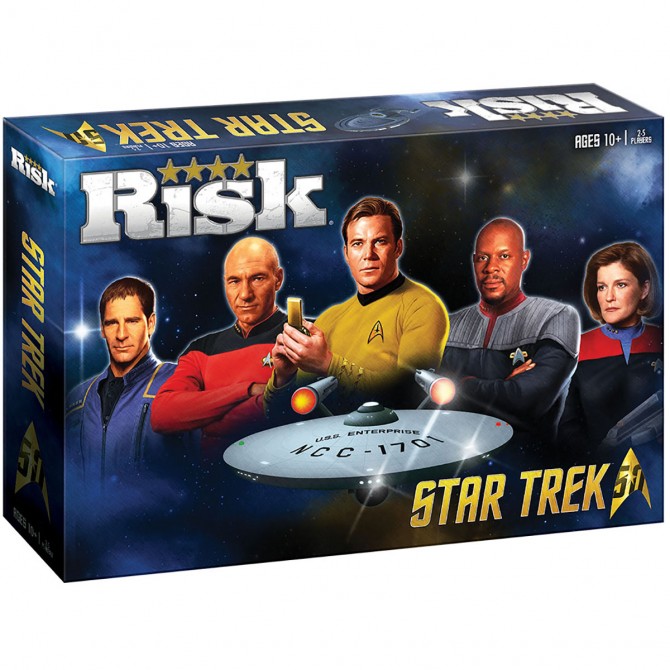 "Q has brought together Captains Kirk, Picard, Sisko, Janeway, and Archer to see which of them would be the best captain in Starfleet. Join the adventure as you take on the role of a captain, assemble your away team, command your ships, and complete quests in an epic journey across the galaxy."
Available over on StarTrek.com right now, priced at $49.95, not including delivery.
DIY Accessories
If your budget is emptier than Voyager's stock of deuterium then this project might be right up your street.  Craftmaker, TallyTreasure shows us how to put together a pair of cute Star Trek inspired earrings using materials mostly found around the home – looking good doesn't have a cost a bomb, not when you make it yourself! Ideal as a gift for a Trekkie in your life or as a treat to yourself!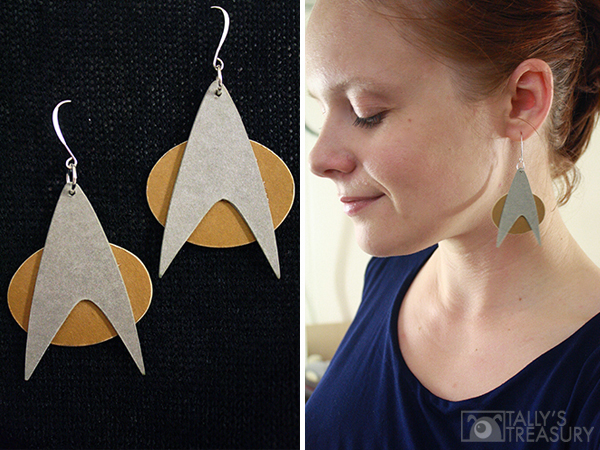 A Piece Of The Set
Okay this last one isn't exactly available to buy but there's no harm in asking! If you'd like to walk away with Captain James T. Kirk's chair from the original series then you better have big bucks!
The chair, rescued by a fan after the show went off air, was sold as part of a collection in 2002 for a whopping $304,750! Chump change… in that I'm a chump who has no change and thus will never be able to afford this!
Editor-in-Chief, part-time super villain and hoarder of cats. If you can't find me writing, I'm probably in the kitchen!