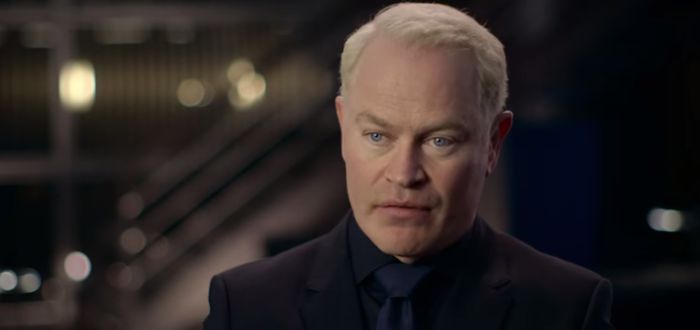 Few villains in The CW universe present a threat as potent as that of Damien Darhk and Vandal Savage. In an exclusive piece for season 4 of Arrow, the cast and crew discuss these characters and their strengths.
https://www.youtube.com/watch?v=esbX2UZ63UY
Firstly, Neal McDonough cites Gene Hackman's Lex Luthor as a big influence, injecting Darhk with a devilish sense of humour. He remarks of Darhk's relationship with our hero: "Damien really admires and looks up to Arrow… Damien at one time I'm sure was the same as Oliver."
McDonough also notes Darhk's superpowers and the unfair advantage they give him in a fight. In contrast to the superpower of Darhk, executive producer Geoff Johns notes age as Vandal Savage's big advantage: "His greatest strength is time and planning and awareness.. .stuff that can only be accumulated by experiencing it firsthand." As a result of this, Johns states Savage's greatest desire is to be the "last man standing".
Ultimately, two very different villains challenged Green Arrow in various ways this season.
What do you think? Did you enjoy season 4 and its Rogue's Gallery? Let us know in the comments!