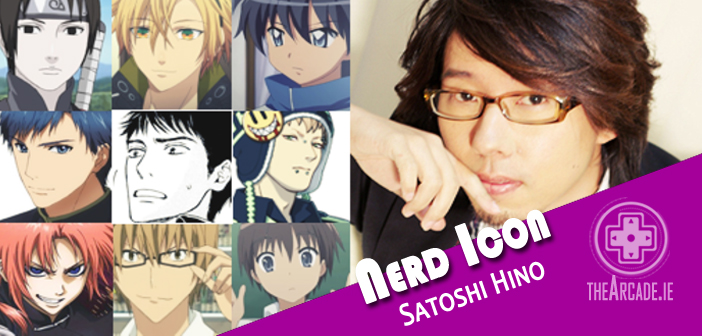 Nerd Icon – Satoshi Hino
Look, I'm sorry, but if you don't know who Satoshi Hino is, then we just can't be friends. However, if that's the case then I'm here to educate you all today, so grab yourself some tea and gather 'round.
Satoshi is a Japanese seiyuu (or voice actor), born in San Francisco in the late 70's, but now resides back in Japan where his career took off, and he is now one of the most influential and versatile voice actors in Japan. He's currently affiliated with Axl-One, a talent agency owned by seiyuu Toshiyuki Morikawa. As well as a popular voice actor, Satoshi is also known for his talented singing voice and kendo skills.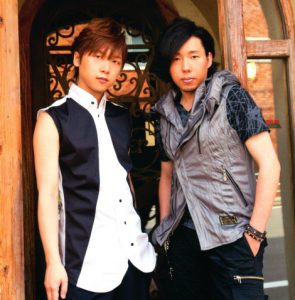 Satoshi is also a member of the j-pop/rock duo Elekiter Round 0, where he preforms alongside fellow seiyuu Tachibana Shinnosuke  Together the pair have released seven mini-albums, and performed multiple times in Marine Super Wave Live.
In 2015 Satoshi also hosted alongside Tachibana for a night time, more R rated, radio show called Hino Satoshi and Tachibana Shinnosuke Meimon Outlaw Gakuen.
Voice Acting
Throughout his career, Satoshi has expanded his voice acting roles from every corner of the entertainment business. While he predominantly voices roles within anime or games, he has also worked on many live-action movie and TV dubs, from characters in Harry Potter, to ER to Napoleon Dynamite, and even The Sound of Music. Other notable appearances have been in many Japanese radio dramas and character drama CD's.
While he has voiced dozens and dozens of characters over the years, there are definitely some more memorable than others. A perfect example being everybody's favourite bunny loving tsundere, Noiz from DRAMAtical Murder. Between three visual novel games, eight drama CD's, an anime series and OVA, Satoshi has voiced the character of Noiz from 2012 to present, broadcasting his silky, deep voice all across the franchise for all to hear. Along with fellow voice actor Ryōta Takeuchi, fans consider the pair as the best voice actors of the entire franchise within its fandom.
Another large role Satoshi portrayed was that of Toma, the heroine's childhood friend in the Amnesia series. A franchise including six games, as well as both drama CD's and an anime series and OVA.
Fans of sports anime might also recognise him as the voice of Sawamura Daichi from Haikyuu!!, Serizawa Nao from Free! Starting Days, and even Shinkai Hayato from Yowamushi Pedal.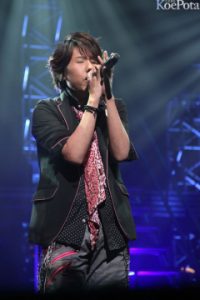 If sports anime aren't your thing, maybe you've heard Satoshi as he starred in Overlord, Naruto or Gintama.
Musical Roles
Listening from role to role, character to character, it is easy to see, or rather hear, the talent Satoshi possesses. From sweet and quiet to deep and sultry, his vocal range is astounding and varied, making it no surprise that many of his roles have called for him to also perform as a musical act.
Satoshi has done multiple character songs for both characters he voices in Amnesia and Yowamushi Pedal as I mentioned. From those two characters alone you can hear the difference in both singing styles and genre. But personally, nothing can beat the vocal work of Myoga Leiji, a character from Corda d'Oro, who Satoshi also voices. His specific character song is beyond impressive from both a listeners, and professionals point of view. There is certainly no doubting that Satoshi has a killer pair of lungs, and he definitely know how to use them. For those curious, the song I was referring to is 'Elegy of Despair' and you can listen to it now below:
Whether you're intrigued by vocal talent or just after a new jam to listen to, Satoshi Hino should definitely stay on your radar. No doubt he'll be starring and singing in many more roles to come.
Just perpetually screaming about fictional boys