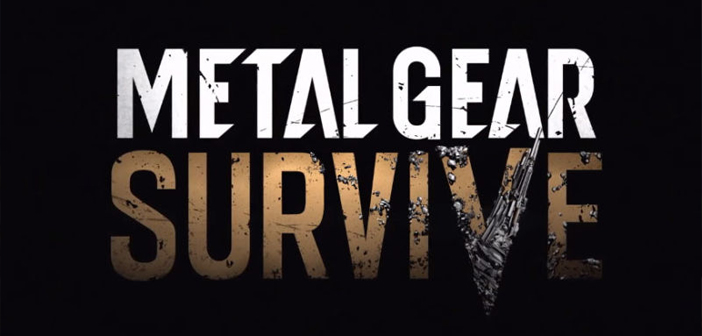 Will Metal Gear Survive Gameplay Survive Fans?
Konami have dropped the first gameplay trailer for upcoming title Metal Gear Survive at the Tokyo Game Show.
The video's description reads 'Join a squad of four players as they work together on a mission to infiltrate a dilapidated compound and then defend it from the onslaught of relentless creatures. Using co-op stealth, infiltration and defense tactics, and special new equipment and weapons, the squad provides a glimpse of both new and familiar survival gameplay elements that form METAL GEAR SURVIVE.'
Old And New Mechanics
The trailer offers a look at mechanics for the game. We see just how the four player co-op stealth game based on the iconic Metal Gear series plays out. There are some familiar elements to the gameplay and style with many noting how similar it looks to The Phantom Pain. Utilising stealth players must infiltrate and then defend a compound from undead creatures.
The trailer, available below (with english subtitles) is already receiving backlash from Metal Gear fans. Check out some of the comments below the video! It's to be expected though! The game's initial announcement didn't really meet a lot of optimism or excitement from gamers.
Metal Gear Survive is set for release on PS4, Xbox One and PC in 2017.
Editor-in-Chief, part-time super villain and hoarder of cats. If you can't find me writing, I'm probably in the kitchen!