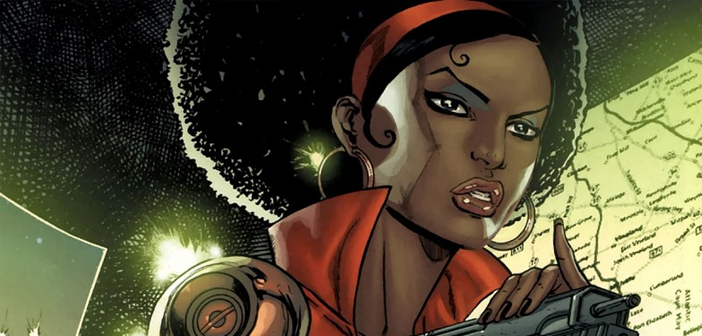 New Luke Cage Posters Show Off Leading Ladies
As the release date for Netflix's Luke Cage series  is just around the corner, fans have been graciously given two new posters for the show.
These posters, released on the Luke Cage official Twitter page, show two of the cast's leading ladies, Misty Knight and Claire Temple. The posters came with quotes from the two strong characters. Check them out!
Posters!
"If you want justice, you have to get it yourself." -Claire Temple#LukeCage pic.twitter.com/mMw611twGM

— Luke Cage (@LukeCage) September 16, 2016
"I don't seek justice, I stalk it." -Misty Knight #LukeCage pic.twitter.com/xnROvBAR7Z

— Luke Cage (@LukeCage) September 16, 2016

Misty Knight is played by Simone Missick, while Claire Temple is portrayed by Rosario Dawson. It is expected the characters will play a big role in the series.
Luke Cage releases on Netflix September, 30.
With the show almost upon us, what are you most looking forward to? Let us know in the comments below!
Doing a little of this, a little of that. If you see me holding a camera, run!