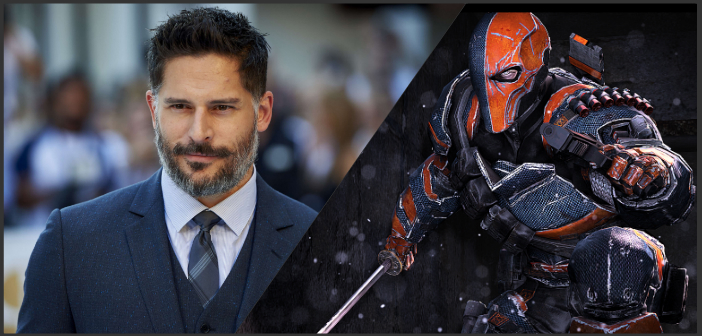 Joe Manganiello Cast As Deathstroke For Affleck's Batman Film
Joe Manganiello has been cast as Deathstroke for Ben Affleck's upcoming Batman film. The villain has been seen before in shows such as The CW's Arrow, played by Manu Bennett.
DC's Entertainment president and chief officer Geoff Johns announced Manganiello's casting in an  interview with The Wall Street Journal. This revelation comes only a week after Affleck released a clip on his official Twitter page, teasing Deathstroke as the film's villain.
— Ben Affleck (@BenAffleck) August 29, 2016
A Good Choice?
Manganiello is perhaps best known for his involvement in the Magic Mike and True Blood franchises. He is also no stranger to the superhero genre, having played a part in 2002's Spiderman. He also made it to the shortlists to be Superman and Batman. Although the parts were eventually given to Henry Cavill and Ben Affleck respectively.
Deathstroke is the masked assassin, Slade Wilson and a long-time villain of Batman's in the comic books. It will be interesting to see how well he can be adapted to the big screen.
Ben Affleck is currently shooting for Justice League in London, although Geoff Johns refused to say if Deathstroke would be making an appearance.
No release date has been given for Affleck's standalone Batman film although Justice League will come to cinemas in November, 2017.
What do you think of the casting choice? Let us know in the comments!
Doing a little of this, a little of that. If you see me holding a camera, run!