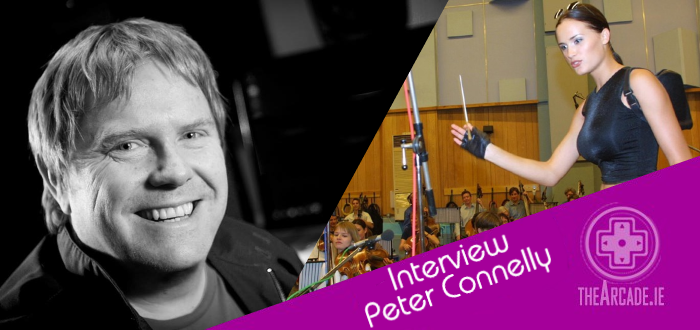 Interview – Peter Connelly – Composer
As part of the upcoming 20th Anniversary of Tomb Raider, I was lucky enough to chat with the second Tomb Raider composer, Peter Connelly and talk about his work, including collaborating with the London Symphony Orchestra at Abbey Road, while creating the soundtrack for Tomb Raider: The Angel of Darkness.
Brian:  How did you get your start at Core Design and what was background before joining the company?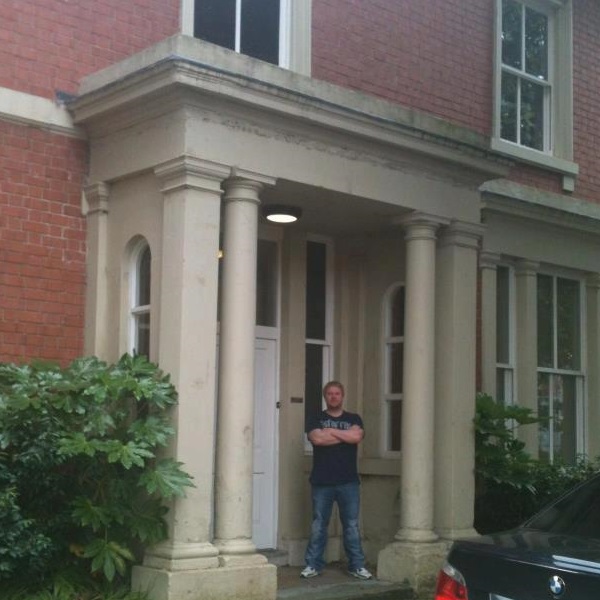 Peter – It was by pure chance and luck.
I had been working in the games industry since 1995 (primarily NMS Software, along with the Commodore 64 legend Mark Cooksey then, after that, Ingames Interactive) but, sadly, Ingames closed its doors and I ended up unemployed so ended up working, temporarily, at Nissan building cars (mostly Micra's) until another games industry gig came along. Not long after starting work at Nissan, an agency (Aardvark Swift) I had been using for several years contacted me and was arranging interviews at Core Design and asked me if I wanted to apply. I jumped at the chance but nearly never quite made it to the interview, thinking I'd never be in with a chance of landing the job. Probably one of the most important decisions of my life, deciding to actually go ahead with the interview… phew.
B-  Tomb Raider games have one of the more iconic soundtracks in video game history, with the first three games created by fellow composer Nathan McCree. How did you prepare for your work on Tomb Raider when you became composer?
P– I played the first three games a lot, taking in anything and everything that would help me continue from where Nathan left off. His work really transformed the industry so wasn't an easy gig to follow.
B – The Last Revelation was your first TR game to take charge. What new ideas did you want to bring to the sound of Lara and were there any elements you wanted to keep from Nathan's work?
P– I wasn't forced to keep anything from Nathan's work but I thought it would've been a sacrilege to disregard it so it naturally became the heart or inspiration of most of my work. Obviously, I wanted to put my own stamp on things, as anyone would, which I did, but, as long as I held onto the authenticity of the original music, I knew I was onto a winner as Nathan's music was already tried, tested and working beautifully within the franchise.
B – Tomb Raider: Chronicles was one of the more unique takes on Lara's sound. Did the style of the game (non-linear chapters of Lara's life story) affect the way the music was created?
P – The chapters certainly had an influence, they were quite diverse so gave me some scope to do something a little different. I do regret not making a complete theme tune… I had always planned to "finish" it towards the end of the project but, as workload increased and deadlines closed in, it, unfortunately, never happened.
B –  What equipment did you use to create the music and were there certain instruments/musical styles that influenced your work?
P – The heart of the Tomb Raider sound is the Roland JV-1080 and SR-JV80- 02 Orchestral Expansion Card. If anyone has this combo, they could easily replicate the TR sound. I did make use of several other instruments including a Korg Trinity v3 (a lot of this can be heard on Puzzle_Part_I) as well as my own Yamaha AN1x (which can be heard on Boss_01) but, 90% of the time, it's a JV + Expansion.
B – There was a very short turnaround for development on the original Tomb Raider games, with roughly a year between each release. Did this cause any problems when creating music for the game and were there any of your ideas cut for time?
P – There was such a lot to do in such little time. In hindsight, the audio should've been spread over several disciplines. I was involved in everything… Music, Sound Design, VO Direction and Editing, Cutscene and FMV tracking and mixing as well as implementing the sounds in levels and in animations (which is a mammoth task in itself). I'd say, at least, a team of 3 would've been sufficient. Someone with SFX and implementation, another concentrate on cinematics and, ideally, me concentrating purely on music. I do love all disciplines but less than one year to cram all that in just wouldn't happen nowadays, it's ludicrous.
B –  How was the atmosphere in the studio (among the team) surrounding Tomb Raider after the release of Chronicles? Was there creative fatigue with the series?
P – In all honesty, I have no idea because, immediately after Chronicles, I jumped deep into Herdy Gerdy (another mammoth task for only one person to handle… thankfully Martin came to my rescue towards the end of the project). I know that after The Last Revelation the team were fed up and were pretty much forced to make Chronicles so I can only guess that, after Chronicles, morale was low but, also knowing Angel of Darkness(AoD) was planned for Next Gen, helped keep them going.
B –  The Angel of Darkness was the next major instalment for the series. It had a lot of hype surrounding the game and high expectations and it was making a jump from PlayStation to PlayStation 2. What was the thinking process for this TR soundtrack? What did you want to do different or improve from your previous work?
P – It was known from the word go that the music was to be performed by the London Symphony Orchestra so how we wrote it was always with that in mind. With our mock-ups, we didn't have to strive to keep the quality and sound production to the same as the previous releases, they were just examples for our Orchestrator to refer to when transforming the MIDI files to dots.
B – Tomb Raider always felt epic in tone musically, with an orchestra-esque sound from the beginning. Nathan McCree told me in a previous interview, that he had to replicate the sound of an orchestra due to budget constraints, but AoD was the first TR game to actually use a live orchestra. How did this opportunity come about?
P– AoD was planned for Next Gen (PS2 at the time) so, as the bar had been raised in art and technical performance, we thought the next logical step for music would be a live orchestra. In a nutshell, Martin Iveson (co-writer) and I listed our preferences for orchestras and studios which we presented to our boss, Jeremy Heath-Smith and, without any hesitation, he went with our first choices (the London Symphony Orchestra at Abbey Road Studios). It made pure sense to go this route.
B- You worked with Martin Iveson over the years and he was a big part of AoD soundtrack. What was collaboration like between the two of you?
P – He is joint composer of AoD. Unfortunately, he doesn't always get credited for the music, no idea why, so I do try and ensure anyone that is sharing this music is aware and he gets credited accordingly. It was a 50 / 50 venture and, without Martin, the score wouldn't be as it is.
B – The soundtrack was recorded at the famous Abbey Road Studios by the London Symphony Orchestra(LSO), This must had been an amazing opportunity for you personally?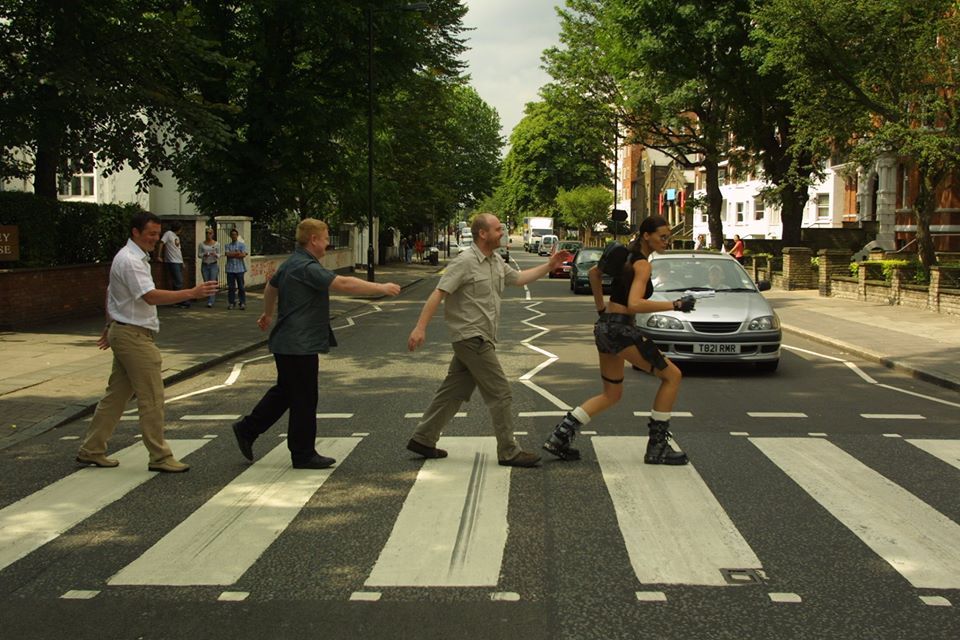 P – Words can't describe how amazing an opportunity this was, I am still, after all this time, having to pinch myself that it actually happened. My only regret is smartphones not being the thing back then otherwise I'd have lots of photos and footage of the event. For the theme, the LSO did three takes and it is the 3rd take you hear in the game… for this 3rd take, I was standing in the actual room they were playing… the only word I can think of to describe how this felt is "magical".
B – Your work on AoD was highly praised, but was part of the last Tomb Raider game released by Core. How was the atmosphere at the studio after the release of TR AoD?
P – After AoD, there was a huge shift in the dynamic of Core, particularly in management then, of course, there was the sale of Eidos and, on from that, the sale / demise of Core. Whilst everything was up in the air, productivity was actually quite high and a load of game idea / prototypes were developed. I jumped ship just before Core and some of its IP was sold to Rebellion.
B- It was revealed years after the loss of Tomb Raider from Core to Crystal Dynamics, that Core were working on a Tomb Raider: Anniversary game before it was eventually cancelled and development of any additional games stayed at Crystal Dynamics. Were you involved at any stage with Tomb Raider after AoD?
P – I was. I was prototyping and developing audio as if it was just a regular project, as I had been doing with previous projects… it was actually the very last thing I did before I left Core. One of the cool things I remember about this was Lara, for testing purposes, was using the Free Running animations and being able to control her in such a way was superb. Someone somewhere will have a build with this feature.
B- Nathan has recently gotten an opportunity to revisit Tomb Raider with him working on the Tomb Raider Suite in honour of TR's 20th Anniversary and he will be showcasing his work at a live concert with the Royal Philharmonic Orchestra in December. Would you like to revisit some of your TR work and maybe expand on your original ideas?
P – Yes. I have a lot of these ideas playing around in my head and they need releasing.
B- What are you currently working on and where can people find out more information about you?
P– I have just finished up working with Champions of Anteria (developed by Ubisoft Blue Byte) in which I was responsible, primarily, for Cutscene Sound Design and Mixing (in both Stereo and Surround) as well as some additional in-game Sound Design. I am just tying up some loose ends for an iOS project for Sega… this includes all the audio, i.e. Music and SFX. I am really excited about this music, it's been a while (other than my Blackguards 2 OST almost 2 years ago) that I got myself deep into composing. I'll post more details on my Facebook page and on Twitter as and when.
My website is www.peterconnelly.com (it will undergo an overhaul very soon) but I can be found mostly on my Facebook page and / or Twitter.
B- Thanks for your time. It was a pleasure chatting with you.
P– You're welcome, it's been a pleasure.