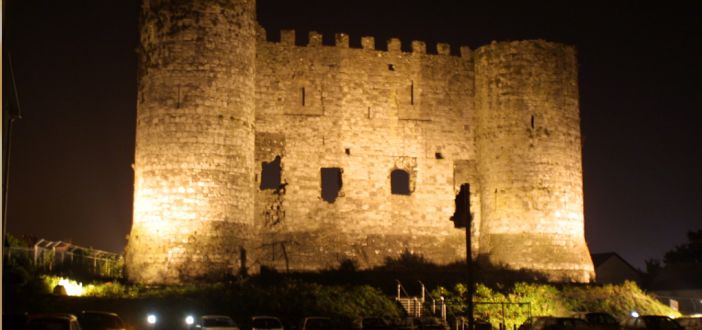 So far Geeks on Tour has taken us on adventures to Limerick, Galway and London. Today we're back home in Ireland and we're taking a tour of Carlow.
GB Shaw & Visual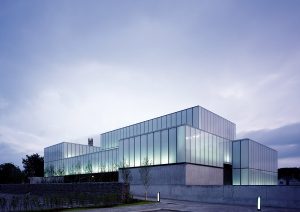 One of Carlow town's major cultural hubs, the GB Shaw & Visual opens the doors wide on fantastic theatre productions as well as stunning exhibits and art work in the gallery areas. For those geeks that love to immerse themselves in contemporary art, or perhaps you would prefer to try out a 60s inspired roller skate rink. The GB Shaw & Visual is constantly evolving with new shows and new exhibits, so every time you visit is always a new treat. One thing that never changes however is the  fantastic hot chocolate in Lennon's cafe. Yum!
Thrifting For Cosplayers
Far from being a professional cosplayer, I often dabble in creating my own costumes for Conventions. Materials for costumes really can end up being quite pricey, so one thing Carlow really has going for it, is it's abundance of charity shops. With eight shops in the town alone, you'l always find some awesome bargains which you can rework and restyle into some awesome cosplay costumes. We love a good bargain, and you're helping a charity too! Yay!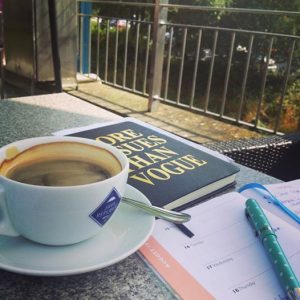 Lemon Coffee House has become a haven for productivity. Situated on the banks of the river barrow, Lemon Coffee House is an ideal spot to get some assignments finished, knock out a few extra chapters of your favourite book, or even just to meet your friends and have a good old fashioned Pokémon battle on your 3DS. Located right in the centre of town, you can always pop in for a cup of coffee, hot chocolate, or even a smoothie. They also have great gluten free options which is always a plus.
Carlow Park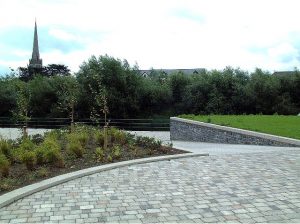 When it's sunny, this is the place to be. Whip out your sketchbook, or a good novel and lounge under a shady tree, or high on the tiered hill area. This is also a fantastic spot for those Pokémon Go enthusiasts (myself included) as you can kick back and chill on the hill, while right where two Pokéstops meet. Add a couple of lures, and those Pokémon will flock to you in all their rare and wonderful glory.
Activities
For those geeks that love to get out and involved in various activities, there is plenty to keep you going in Carlow. Theatre companies like Slapdash Theatre actively engage with the public in all areas, whether that means helping create costumes for shows or being more hands on with the tech side of things. There's also great opportunities to perform and let your creativity flow on stage, in particular with upcoming Slapdash shows such as Alice in Wonderland.
There are also an abundance of festivals and events throughout the year. For those interested in writing there is the Pen Fest with various different workshops and events. While larger festivals like the Pan Celtic Festival bring an influx of people from all the celtic regions of the world providing unique food exhibits, music and of course, a whole lot of craic.
Be sure to keep an eye out for some of these things whether you're here for the long term, or just passing through.