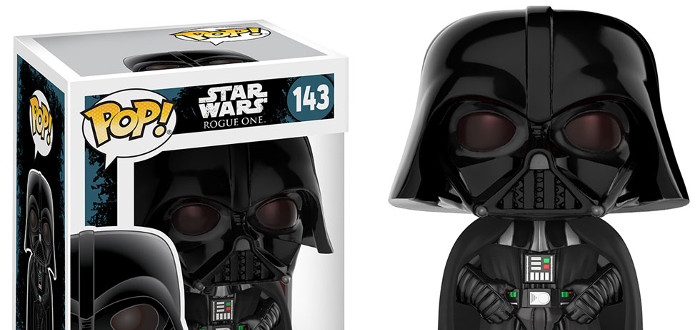 Funko POP! Reveal Rogue One Line Coming This Month
There's a new Star Wars coming out this year, if you haven't heard, and that means new pop vinyls!
This month will bring along a new line of Funko vinyl figurines ahead of the December release of Rogue One: A Star Wars Story. The line features Jyn Erso with her own pistol and a very cool-looking Chirrut Imwe with a staff. Furthermore, K-2SO and CB-B5 will be representing the droids in the lineup.
The entire line is set for release on September 30.
Orson Krennic and Darth Vader are also featuring, with varying poses available. Each of the figurines have variants in pose and costume, so shopping around is probably a good idea.
You can view the full line at Smugglers Bounty. Rogue One: A Star Wars Story lands in cinemas December 14.