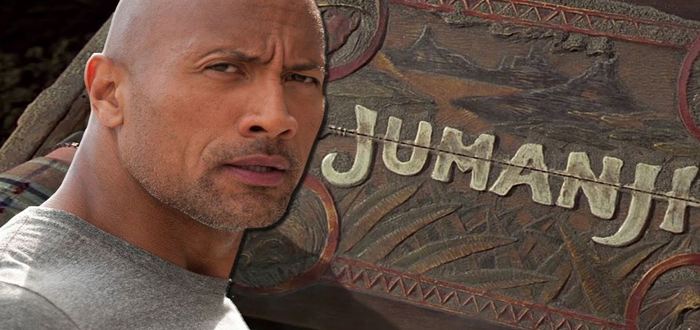 Dwayne Johnson recently released an image of his character in the upcoming Jumanji sequel. The character, named Spencer aka The Smouldering Dr. Bravestone, is wearing stereotypical explorer garb.
Johnson remarked with his usual enthusiasm:
"This is gonna be fun.. Me, @kevinhart4real, Jack Black, @NickJonas and the Ginger Assassin @karengillanofficial can't wait to "play the game that plays you". #JUMANJI #DrBravestone #KingOfTheSmolder#TheAdventureContinues 💀
Firstly, I can't be the only one to find his use of the skull emoji extremely endearing, can I? In any case, Comingsoon.com claims to have found audition tapes which give us more of a clue as to the plot of the film.
According to Johnson's character, the game will feature avatars in the same vein as MMORPGs and references hostility to the game during the 90s. As a result, it is likely that the Jumanji which features in the film isn't a traditional board game.
Additionally, this also creates the possibility that The Smouldering Dr. Bravestone is merely the avatar of Johnson's character. For all we know, he could be playing the same character he played in Central Intelligence!
The film will additionally feature Kevin Hart, Jack Black and Karen Gillian alongside Johnson. The film is slated for a July 2018 release.