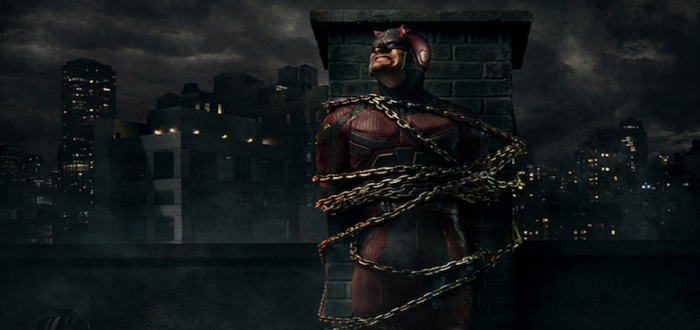 Daredevil Not Set To Return Until 2018
The popular Marvel-Netflix series Daredevil probably won't make it onto the streaming service until 2018 at the earliest.
Now, this should not come as a surprise to anyone who is aware of Marvel and Netflix's schedule. They seem to be shooting for two seasons of their shows per year.We already got Daredevil season 2 earlier this year. This week we'll get the first season of Luke Cage.
Hectic Schedules!
If you were keeping up with the news coming out San Diego Comic Con this year you'll know that the Iron Fist and The Defenders series' are both scheduled for next year. With that filling the two-a-year quota it is safe to assume that Daredevil will hit screens the year after, 2018. We also have to factor in the fact that The Defenders being a culmination series of all the other shows, Charlie Cox will also be playing Daredevil in it, filling up his filming schedule for the time being.
Aside from being hyped for all of these shows we can also now ponder on what other series' will come out 2018. It could be the highly-anticipated season 2 for Jessica Jones. Or the Punisher series or if we're very lucky all 3 in the same year.
Until then, all I can do is snap back to reality and watch Luke Cage on Friday.