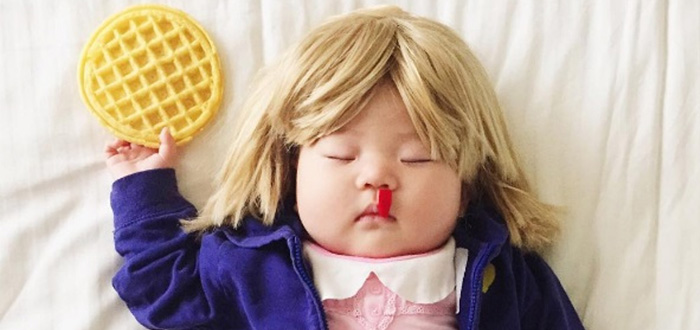 Baby Cosplayer Is Better Than Us – Cosplay Gallery
A common parenting suggestion you'll hear is, "Start your kids young" in regards to interests and hobbies. But some parents, like Laura Izumikawa, really take that advice to heart; baby cosplayer.
The lifestyle photographer based out of Southern California regularly dresses her infant girl Joey Marie Choi in elaborate costumes based off of pop culture icons. From Disney princesses, to pop stars, to cult movie favorites, this baby's nap time never has a dull moment.
Joey is a pro at napping and is never even slightly bothered by being dressed up in her sleep. Momma Laura shares behind the scenes videos of the dressing up process along with the final images on her instagram and they are easily the cutest thing you will see all week, heck, maybe all month.
Check out some of their creations in the gallery bellow! And yes, Laura may or may not be a little addicted to Stranger Things, but then again, who isn't?