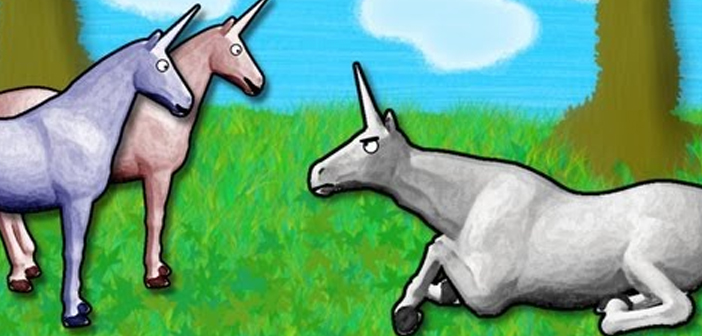 Charlie The Unicorn And Candy Mountain – Viral Video
Shun the non-believer! Shun! What do a liopleurodon (I had to google the spelling of that one), two super annoying unicorns, a bridge and a mountain full of candy have in common?
Charlie the Unicorn! That's what!
If you've not seen him in a while then it's time to revisit candy mountain.If your new to the phenomenon of the unicorn with a New York accent then you should take some time now to acquaint yourself with his majesty! You won't regret it! Maybe! You don't need two kidneys right?
Editor-in-Chief, part-time super villain and hoarder of cats. If you can't find me writing, I'm probably in the kitchen!