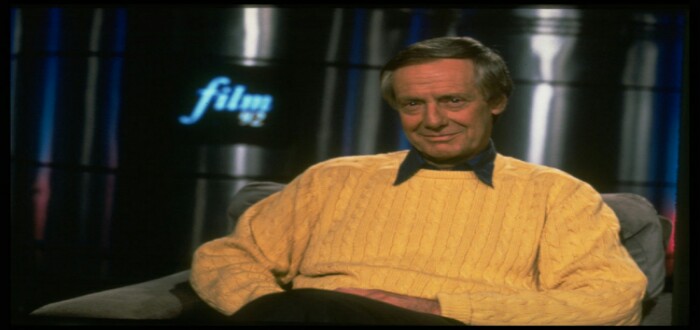 Barry Norman Made Me A Film Buff
"I always knew that nobody's right and nobody's wrong in criticism. The only thing I could do was to make sure that whatever I said was what I really believed."
By the time I was twelve I was a huge film fan. I had seen more movies than anyone else I knew. This was largely thanks to my parents who were happy to encourage my growing interest. Some were off limits, but if I wasn't allowed to watch Goodfellas I could always give this Casablanca film I've heard so much about a look. Yes, I loved film but I never really knew how to truly appreciate it until I watched a TV show on BBC 1 called Film '93. The presenter of this show was a man named Barry Norman and I believe my interest in film would have burned out were it not for him.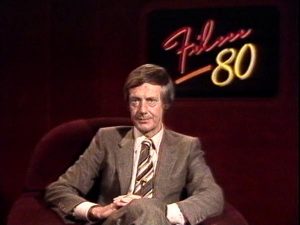 Barry Norman's Film… series was already an institution by the time I started watching it. It may seem like a standard movie show but that's because it helped set the standard. Norman would be seated on a comfy chair and would talk about four or five of the latest cinema releases. I loved listening to his reviews. Delivered in a frank and conversational manner with a pinch of humour and cynicism, Norman wouldn't just speak about the presentation and delivery but also about the theme, mood and the message each film conveyed.
I had never really seen film as an art form before. Sure, I enjoyed movies but Norman showed me that they can be viewed at an emotional and intellectual level too. My mind was also opened to film production and promotion. Exclusive features and interviews with some of the biggest names in the industry plus special episodes broadcast live from the Academy Awards and this thing called the Cannes Film Festival. This was all new to me and I was even more fascinated by film, but I still loved his reviews the most.
I also learned how to appreciate good film criticism. These days it seems a good critic is judged solely on the films they like and dislike. This is of course nonsense. A good critic is not one you agree with but one that lets you make your own mind up by open and frank expression. Never scathing nor heaped with hyperbolic praise, just telling you exactly why a film does or does not work. But that doesn't mean a review should be balanced and that's something else I discovered about Barry Norman. There is another myth about criticism that it has to be impartial. Again this makes no sense as a review is written by a human, not some omnipotent energy being. When Barry Norman reviewed a movie, he did not pander; he was honest. No soundbites, no rants and no punchy phrases to go on movie posters, just straight forward albeit well phrased opinions. This all may seem obvious but remember at the time I had no idea what film criticism was about. I couldn't have asked for a better introduction.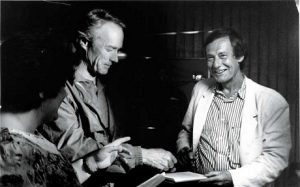 There were, of course, other film shows on TV but I never liked any of them. RTE tried its own version of BBC's Film programme hosted by Dave Fanning. The Movie Show was a brave effort but I never really felt convinced that Fanning's heart was in it. He struck me, at the time, as someone who reviewed films at face value. The kind of person who would watch Pulp Fiction and waste his time wondering what exactly was in the briefcase. Channel 4 had Moviewatch. Presented by Johnny Vaughan, all the films were reviewed by four random people. Not expert film critics or journalists, just regular people. And I hated it. Think of a TV show with all the integrity and credibility of Cinemascore, only with a host who used words like "stonking" and "massive". It also catered to popular movies and praised them, irrespective of their actual quality. At least Barry Norman had standards, another thing he helped instil in me.
I watched nearly every episode of Barry Norman's show from Film '93 to Film '98. I still remember being irritated at the BBC for shifting the programme's time slot on a weekly basis, resulting in me missing some episodes. As it turns out, Barry Norman also grew angry at the erratic scheduling and did not return for Film '99. Jonathan Ross took over and I lost interest. Ross is indeed fanatical about film but he presented it in a way which, to me, seemed less critic-y and more chat show host-y. Nobody could replace Barry Norman.
Although he is not my favourite critic. he was certainly the first one to increase my knowledge and appreciation for everything film related. Festivals, productions, criticism, opinions and standards were all perfectly presented to me by one man in a comfy chair. Oh and he also had the best damn theme tune on TV.
Do you remember this show? What do you think of it now? Let us know in the comments!