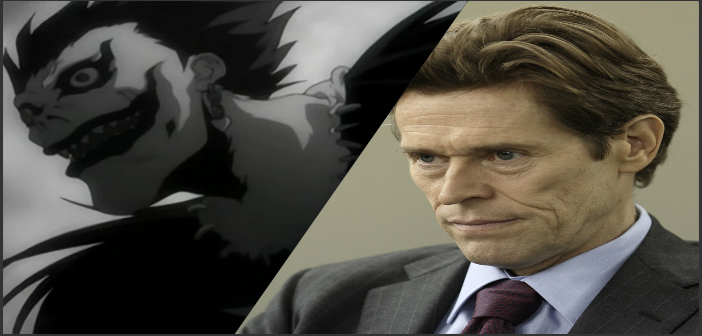 Willem Dafoe Cast In Netflix Death Note
Willem Dafoe has been cast in Netlfix's upcoming Death Note film.
He will voice the character of Ryuk, the apple-loving Shinigami (God of Death). Ryuk plays a vital role in the story's main plot. Netflix's Death Note is based off of the immensely popular manga series of the same name. The series has already spawned an anime series, a live action film series and a television series in Japan.
Dafoe will be joining the previously announced cast. Nat Wolff plays Light, Keith Stanfield as L, Paul Nakauchi as Watari, Maragert Qualley and Shea Whigham. Adam Wingard will direct the film.
The story follows Light Yagami, a bored student who comes across a Death Note. This notebook kills whoever's name is written inside. As he begins his God-like plan to eradicate the world of its criminals, Light comes fact-to-face with the famous detective, L.
The film comes to Netflix in 2017.
Doing a little of this, a little of that. If you see me holding a camera, run!