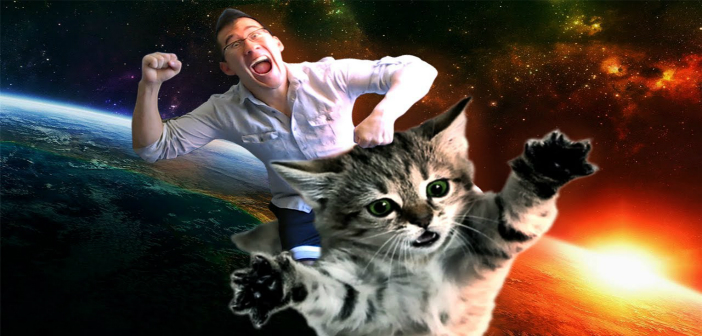 What The Meow?!
MEOW is a ridiculous but hilarious video made by YouTuber Markiplier. Mark is best known online for his gaming videos. However sometimes he takes the occasional break to make some live action skits. Some of which bring about hilarious results.
Whether you're a fan of his videos or not, you have to admit the fusion of Mark's humour and the internet's love of cat videos really hit the nail on the head.
With over 23 million views, MEOW is one of the most viewed videos on his channel and for good reason!
Give the video a watch and let us know what you think in the comments!
Doing a little of this, a little of that. If you see me holding a camera, run!