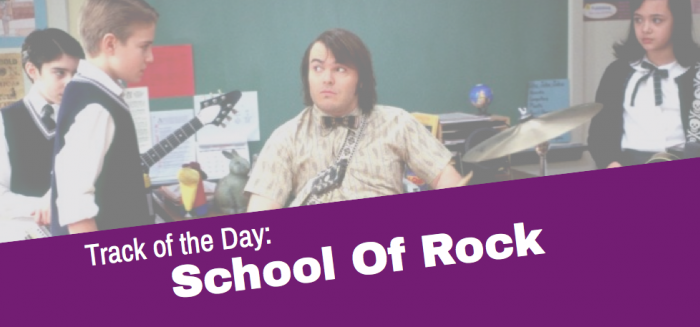 Along with my dad's old vinyls (R.I.P), it is safe to say that School of Rock fueled my love of rock 'n' roll. The film centres on Dewey Finn, a guy who won't let go of his rockstar dreams. After he is kicked out of his band, Dewey disguises himself as a substitute teacher at a prestigious prep school. He then forms a rock band with the young students in hopes of winning a local 'Battle of the Bands'. Cue a hilarious performance from Jack Black and an all-round feel good vibe which gives this film a special place in my heart.
The titular song was written by Mike White (the movie's writer) and Sammy James Jr. (vocalist and guitarist of The Mooney Suzuki)
School of Rock came out thirteen years ago but this song is still a rocking anthem about schoolyard days. It's even more rocking when you consider that all the kids in the band were eleven years old when making the film.
The Austin Film Society and Cirrus Logic hosted a reunion for the cast in 2013. The band performed several songs featured in the film. Watch them still kick some ass on today's track of the day, ten years on here.
So blast this song loudly and remember the wise words of Mr. S: