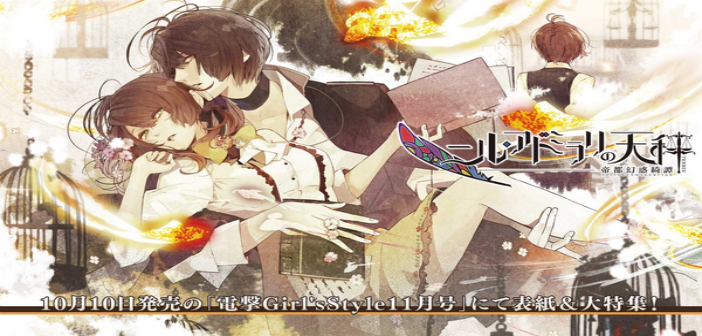 Otome Game 'Nil Admirari No Tenbin: Teito Genwaku Kitan' To Receive Anime Series
The creators of Nil Admirari no Tenbin: Teito Genwaku Kitan, the otome game, have announced the game will receive an anime adaption. The news came as a result of the Otomate Party 2016, when a teaser trailer for the anime was released.
The otome game is available on PS Vita in April 2016 and a sequel for the game has also been announced, but no more info on the series has been announced. Illustrator and writer, Satoi and Yuma Katagiri, are set to return. Meanwhile the voice cast are expected to reprise their roles.
The game is set in the Taisho era, which was supposed to end in fifteen years. Instead, it went on for twenty-five. In order to protect her family, a girl chooses to marry a complete stranger. However, a horrible tragedy changes the girl's life when Fukurō appear to her. She learns of the existence of the Maremono books. These events leads her to leave her former life behind.
Have you played the game? Let us know what you think in the comments!
Doing a little of this, a little of that. If you see me holding a camera, run!