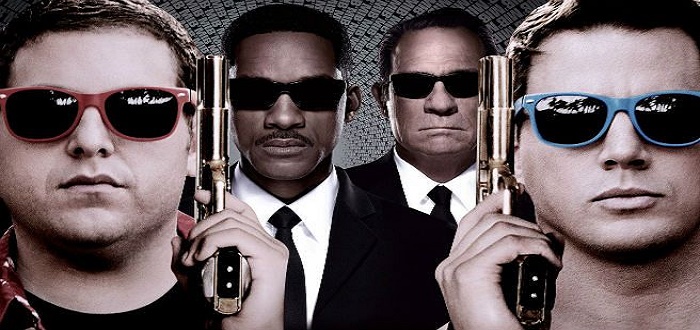 During the Sony hack last year, information leaked that there was going to be a Men in Black/21 Jump Street crossover movie. The tentative title for this film was going to be MIB 23 and feature Jonah Hill and Channing Tatum. Earlier this year, director James Bobin confirmed that this movie was in fact going to be made.
Now, it seems, the cart went before the horse. Jonah Hill gave an interview recently to the Toronto Sun in which he basically says he doubts the movie will be made.
"It's too complicated," Hill concedes. "They're trying to make all the deals, but it's kind of impossible with all the Men in Black stuff. The Jump Street films were so fun to make and the whole joke of them was they were making fun of remakes and sequels and reboots and then now it's become a giant sequel, reboot. It's almost become what we were making fun of and it's hard to maintain that joke when it's so high stakes."
It appears the fate of MIB 23 is very much a business issue now, and things are not looking good.
The crossover would have featured Schmidt (Hill) and Jenko (Tatum) teaming with younger versions of J (originally played by Will Smith) and K (originally portrayed by Tommy Lee Jones). There has been speculation that the recent reactions to the Ghostbusters reboot, and subsequent projections of $70 million in loses, may be a mitigating factor. This could mean that creative differences may only be part of the issue. A third Jump Street film could still be in the cards, but it appears MIB 23 may be nothing more than a fantasy.
Are you disappointed we may not see this crossover? Or do you believe this could be for the best? Let us know in the comments below.