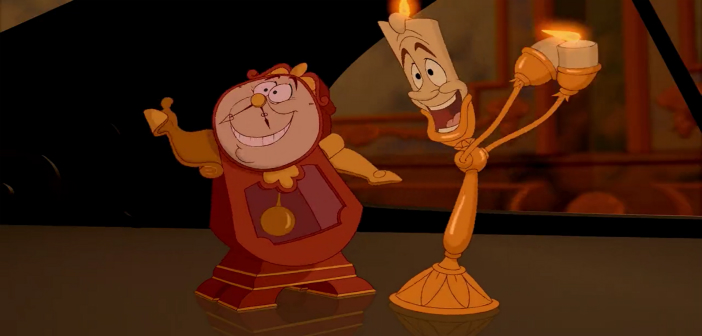 First Look At Our Live-Action Lumiére And Cosgsworth From Beauty And The Beast
Ever since the beautiful and nostalgia -filled teaser trailer for Disney's Beauty and the Beast remake released, fans have been eagerly awaiting to catch a glimpse of what is in store.
Twitter user, @sunkingkid726 posted two behind-the-scenes photographs from the set of the much anticipated film. One image includes our first glimpse at Lumiére and Cogsworth, voiced by Ewan McGregor and Sir Ian McKellan respectively. The first image also gives us a glimpse of Le Fou (played by Josh Gad) and Luke Evan's Gaston. The scene comes from the tavern scene early on in the film.
First Look
Check out the images below:
It may not be much, but for now, it seems to be the most we will see of the film.
The live-action Beauty and the Beast remake directed by Bill Condon stars Emma Watson (Belle), Ewan McGregor (Lumiére), Sir Ian McKellan (Cogsworth), Dan Stevens (Beast) Emma Thompson (Mrs. Potts), Luke Evans (Gaston) and Josh Gad (Le Fou).
Beauty and the Beast comes to cinemas March 17, 2017.
Doing a little of this, a little of that. If you see me holding a camera, run!