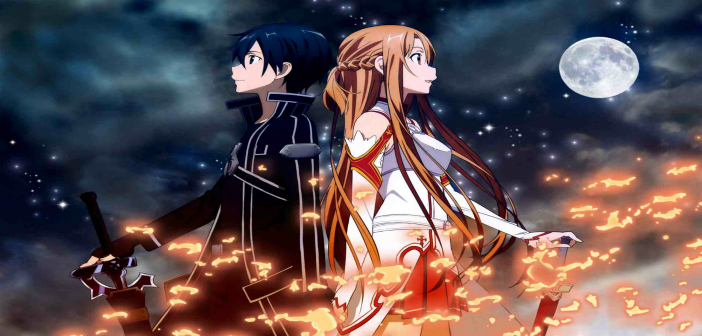 Live-Action Sword Art Online Series In Development
Skydance television have obtained the rights for the popular Sword Art Online series, according to The Hollywood Reporter. Skydance teamed up with the Kadowawa Corp in order to bring the series to television.
This series is the first Sword Art Online live-action television series. Laeta Kalogridis will write the script. She is responsible for other popular films such as Avatar and Terminator: Genisys. No network is assigned to the series yet.
Sword Art Online, based on a series of books by Reki Kawahara and published by Kadowawa, debuted in 2009.
Sword Art Online
Skydance described the series. The anime "follows a brilliant young beta tester Kirito and his group of friends when they are trapped — alongside 10,000 other people — in a next-generation virtual reality online role-playing game. The game is a world unto itself: filled with sword fighting, monsters, magic and mystery, where the stakes are life and death. Kirito and an ensemble of diverse characters must fight their way through this hostile environment while making lives for themselves in the fantastical world that is Sword Art Online."
The company also plans to include a virtual reality experience along with the series to enhance the immersive world.
No more details of the series' production are known.
Doing a little of this, a little of that. If you see me holding a camera, run!