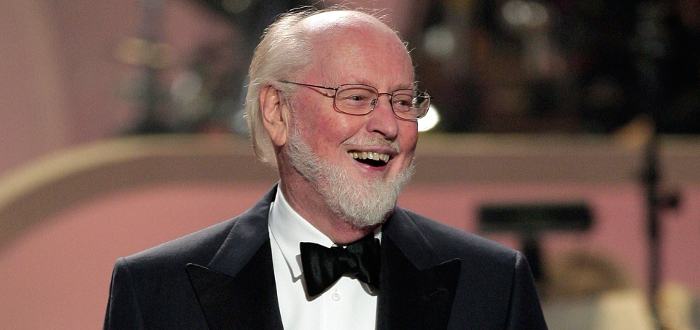 John Williams To Begin Work On Star Wars: Episode VIII In A Few Weeks
Legendary composer John Williams confirmed some time ago that he would be lending his orchestral skills to the next Star Wars episode, the as-yet-untitled Episode VIII. At a recent concert of his, as noted by a reviewer for Mass Live, the movie veteran stated he would be starting work on his score for the movie in just a few weeks.
Speaking to a crowd at Boston Pops, Williams said he will be seeing a rough cut of the film soon and will be beginning his compositional work based on that. Which is exciting news, not just because Williams will be once again putting his magical touch to the series, but because a rough cut of Episode VIII is currently either in existence or close to it.
The follow-up to The Force Awakens is due for release in cinemas December 2017, so while we're still over a year away from seeing it, we may not be too far away from getting our first taster.
Meanwhile, Rogue One: A Star Wars Story will hit cinemas December of this year.