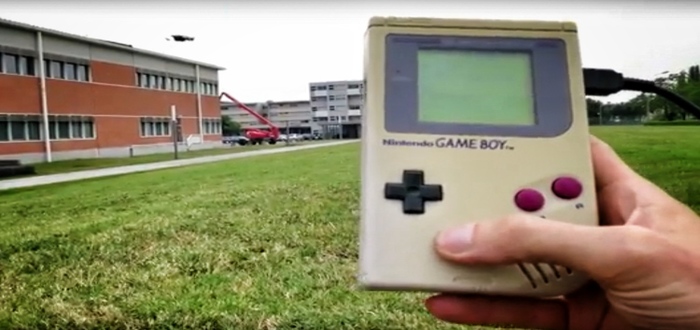 Hacker Controls Drone With a Game Boy
Drones have been a hot topic lately. Heralded as the future of flight tech, or big brother's best friend, these drones have caused some division amongst security agencies. However, regardless of your stance, there is one thing all nerds agree upon; they're pretty freaking cool!
So what happens if we connect some future tech with an old school classic? Well, you get the video below wherein Gautier Hatternberger shows us how he rigged up a Nintendo Gameboy to control his drone.
As described in his blog post Gautier "found [his] old Game Boy at [his] parents' house." He then went on to say that the first question that came to his mind was: "Can I fly a drone with this?" Gautier recounts his initial difficulty getting the device to work. After all, such a feat has never been attempted before. Gautier finally cracked the technology by connecting his Gameboy to his laptop using a Paparazzi UAV framework.
Well, I can't say I know much about the technology behind this hack, but I have to admit it's pretty cool. I never would have thought the Gameboy could fly a drone. Now all we need is a drone, playing Pokémon Go, being controlled by a Gameboy. Now that would be nerd overkill!
Let us know what you think of the technology in the comments. Will any of you be trying to rig up your consoles in a similar way?