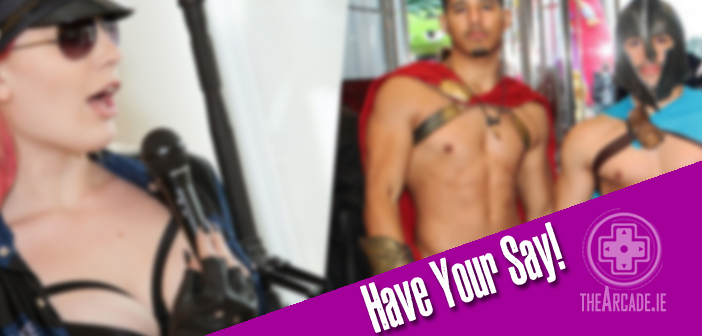 Should Cons Enforce Cosplay Restrictions?
[Update] A spoof article posted that the organisers of Salt Lake Comic Con have announced that ahead of their upcoming event, there have been some changes to cosplay rules. According to the story new cosplay restrictions have been put in place in an attempt to appease sponsors who felt some cosplayers wear revealing and/or sexualised outfits. The aim of the new guidelines is to promote a more 'family-friendly' event. We've reached out to Salt Lake Comic Con for clarification on the story but it's got us thinking about cosplay rules in general.
UPDATE – SLCC took the time to reply and the story above is debunked and we're delighted cosplayers will be able to strut their stuff however they want! [/Update]
As attending weekend long conventions and expos becomes more mainstream, what does the future hold for cosplay and cosplay performers? Does family-oriented necessarily mean all cosplayers should cover up?
Cosplay guidelines and rules are in place for nearly every con where the past-time is encouraged. This year Gamescom requested cosplayers leave weapon props at home entirely. Other conventions use 'tag' system to mark weapons as 'safe'. Is it time for con organisers to crack down on risque cosplays?
So today have your say and tell us; should cons enforce cosplay restrictions?

This poll has been closed.
Editor-in-Chief, part-time super villain and hoarder of cats. If you can't find me writing, I'm probably in the kitchen!