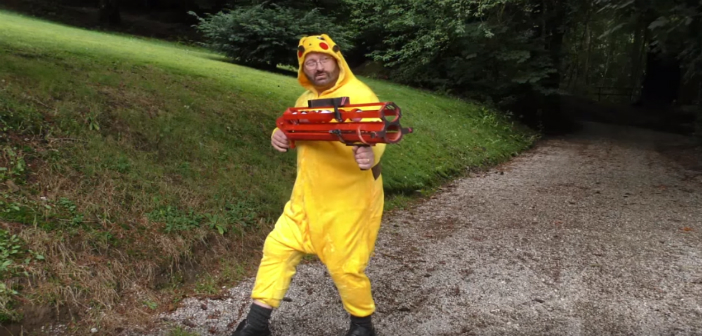 Catch Pokémon With A Homemade Poké Ball Catcher
Youtuber Joerg Sprave, from the channel: The Slingshot Channel has changed Pokémon GO forever. Sprave, who hasn't really gotten the hang of the new popular app, has put his own twist on catching Pokémon in real life.
Sprave built a large slingshot, aptly named the Pikachu Hunter 1400 to catch Pokémon. The entertaining video shows you how to catch Pokémon "for real!"
As he describes in the video, the Pikachu Hunter 1400 is a pump gun which holds up to fourteen Pokéballs.
Watch the video below!
What do you think of this new way of playing the game? Is it a better idea than Pokémon GO? Let us know in the comments!
Doing a little of this, a little of that. If you see me holding a camera, run!