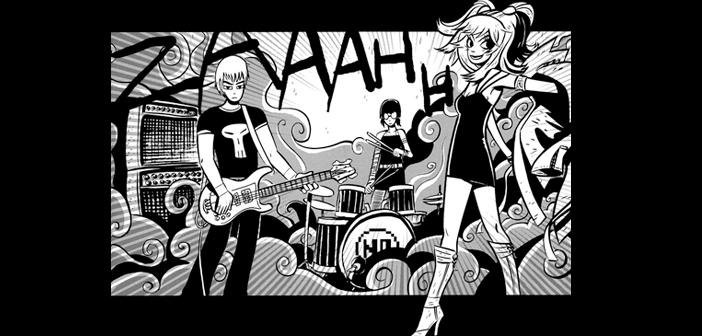 'Black Sheep' – Metric – Track of the Day
Today's Track of the Day is a cracker featured on the soundtrack of 2010's Scott Pilgrim VS the World – Black Sheep by Metric. This song is one of those that pops up on my recommended playlists every now and again, and once I listen to it, it's stuck in my head for days!
Directed by Edgar Wright, Scott Pilgrim features an eclectic and downright quirky soundtrack. Most of the songs are performed by bands in the movie itself, with this tune featured as the 'new hit single' by The Clash at Demonhead. Fronted by Scott's only evil ex, Envy Adams, the band also features Ramona Flowers second evil ex Todd on bass. If you haven't seen the film I would highly recommend it for the sheer fun of it! And if you enjoy that, definitely read the 6-part book series for a more in-depth Scott Pilgrim.
Envy for Haines
The original single by Canadian alt-rockers Metric was released in the summer of 2007. With a heavier undertone than Demonhead's cinematic version, frontwoman Emily Haines brings the star-gazy grunge edge that is lacking from Envy Adam's suave and sultry vocals. To be fair to Brie Larson, who played Envy and sang the vocals herself, she did a cracking job! The "Oooooh" outros are on par with Haines haunting sound as well as the introductory "Black Sheep come home" mantra. Apparently Bryan Lee O'Malley, author and artist of the Scott Pilgrim comic series, based a lot of Envy's design on Haines's performance poses and style!
Have a listen to both versions and see what you think!