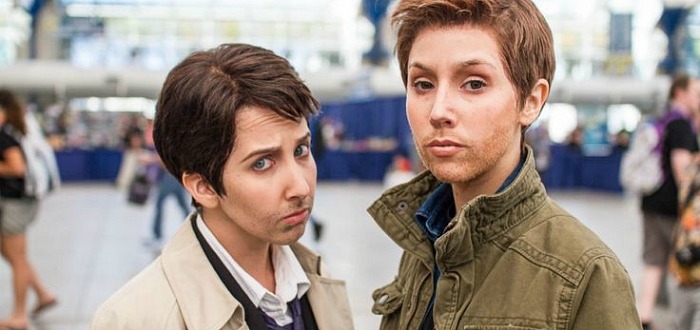 You Should… Subscribe to Hillywood!
Are you a fan of of all things geeky? Do you like parody videos? We sure do! The Hillywood Show, started by sisters Hilly and Hannah Hindi, have been making parody videos of all our favourite shows and movies for the past 9 years. Hilly and Hannah are complete fan girls of all the things they choose to parody. They started off in the days of dial-up internet, when they entered a competition to become a web show and came in third out of hundreds of thousands of entries. YouTube was a brand new platform back then, so web shows were almost unheard of. They enjoyed the competition so much, they decided to continue.
From Fans To Fandom
Since then, with the support of fans and lots of volunteers, they've produced a ton of wonderful parody videos. You should definitely subscribe to their Youtube channel if you like a good laugh. The videos are chock full of references to each show or movie they parody, you could end up re-watching them several times to catch all of them. They do everything from Harry Potter, Lord of The Rings, Pirates of the Caribbean, The Hunger Games, The Vampire Diaries and even Twilight!
These girls have amazing skill at really becoming the characters they play, mimicking their mannerisms perfectly. But they also manage to turn themselves into any character they choose, taking cosplay to an awesome level as demonstrated by these pictures of Hilly as Dean Winchester, the Doctor and Rick Grimes.
Accuracy Is No Laughing Matter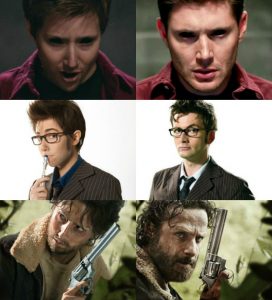 They actually managed to get their hands on the actual clothes worn in the movie by R and Julia for their Warm Bodies parody!
At their panel this weekend at MCM Ireland, the girls talked about how their hardest parody to date was their most recent Hocus Pocus parody.
It was rather difficult to get high-res photos of the costumes or scenes as the movie is pretty old, so they had to put a lot of extra work into making everything. But the video ended up being a fantastic success. It usually takes them about five or six days to film everything and anything up to two weeks to choreograph any of the dances depending on how big the production is. They are funded mostly by their fans via Patreon or through their website, which goes towards all kinds of costs. They do the majority of the work on the videos themselves, writing, directin, editing, as well as being the stars.
Hillywood's Videos!
So now that I've nattered on about them, let's check out some of these brilliant parodies! First up is Doctor Who, which David Tennant himself really enjoyed! Hilly transforms into the Tenth Doctor and Hannah becomes companion Donna Noble. Along with other companions and villains, they do the Time Warp!
Allons-y!
Next, you should check out all the stuff and things in their Walking Dead parody! None of the bloody effects in this are done with CGI, they are all practical. There's also a cameo from Osric Chau (Kevin Tran, Supernatural) playing Glenn!
This next video is definitely one of their best parody videos to date. Osric Chau is back to play Sam Winchester and Rob Benedict has joined them to take on the role of Cain! On top of that, Hillywood managed to get the cast of Supernatural involved too. There are appearances from so many different cast members, including Misha Collins, Jared Padalecki and Jensen Ackles!
The Hillywood Show recently announced that their next parody is going to be a Sherlock parody! All that the girls have revealed is that it is fast paced and full to the brim with references. They also mentioned that the song to go with it is a definite ear worm. Make sure to keep your eyes peeled for this next release!
You can subscribe to The Hillywood Show on YouTube and follow them on their website and all the other usual social media sites.
Are you excited to see the Sherlock parody? Hopefully it won't take as long as the next Sherlock episode to air!