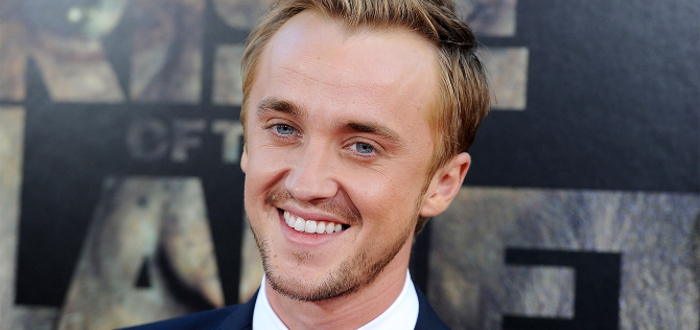 Former Harry Potter star, Tom Felton, has been cast as a series regular on CW's The Flash. With all the casting announcements surrounding The CW's other DC TV properties, it was only a matter of time before The Flash joined in. TV Line describes the character for the show as follows:
"Felton will play Julian Dorn, a fellow CSI at the Central City Police Department who suspects there's more to Barry Allen than just his good guy reputation."
Famous for portraying the cunning Draco Malfoy in the Harry Potter franchise, Felton has now landed a role in another very popular series. His first major role outside of the Harry Potter films came in 2011's Rise of The Planet of the Apes. As for the TV side of things, he was a co-star in the first season of Murder in the First and had guest starring roles on both Full Circle and the historical miniseries Labyrinth.
Felton joins the already stellar cast of Grant Gustin, Danielle Panabaker, Candice Patton, Carlos Valdes, Jesse L. Martin and Tom Cavanagh for the upcoming third season of the show. It is expected he will make his debut early in the season, which makes its return to The CW on Tuesday, October 4. Season three has already been announced as doing their own take of the DC Comics Flashpoint storyline.
What do you think of the casting choice? Let us know in the comments!