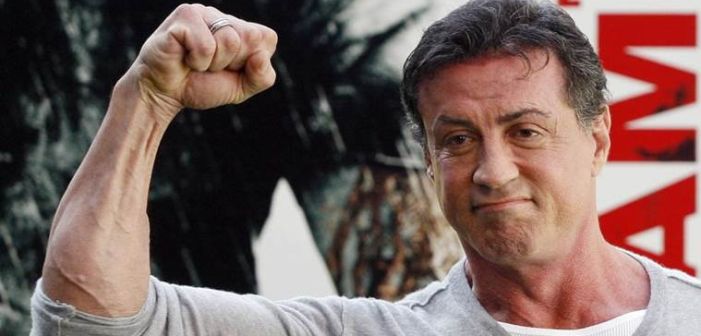 Sylvester Stallone Confirmed For Guardians Vol. 2
Rocky actor Sylvester Stallone has been confirmed to be playing a very "important" role in the upcoming Guardians of the Galaxy Vol. 2. The news broke during the Marvel panel at San Diego Comic Con during the weekend. According to CinemaBlend, the director, James Gunn said Stallone will be playing a role that is "a very, very key, important role. It's not a huge role. He's a great and key supporting character."
The announcement confirms the rumours circulating earlier this year when the actor's involvement was first questioned. Stallone had been pictured around the set of Guardians of the Galaxy during the time of shooting.
Fans with a keen eye were able to spot Stallone in a short clip released during the convention. However they were left disappointed since they could not spot anything that would identify his character. Although it is speculated he could be a member of the Nova Corps. "Who does he play? Well, I can't reveal that quite yet," Gunn added, "but we do see him interacting with Yondu in the teaser."
Guardians of the Galaxy Vol. 2  is directed by James Gunn. The film stars Chris Pratt, Zoe Saldana, David Bautista, Vin Diesel and Bradley Cooper. 
Guardians comes to cinema in Ireland and the UK April 28, 2017.
What do you think of this addition to the cast? Let us know in the comments!
Doing a little of this, a little of that. If you see me holding a camera, run!