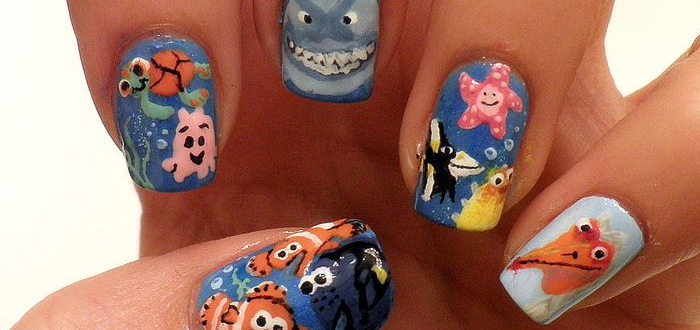 Style Saturday – Just Keep Swimming
Another year has gone by, and we are once again blessed with the wonder that is shark week… Or so I hear! I've actually never gotten around to watching one of those thingymabobbers. I'm over here just thinking, "Does watching the trailer for Finding Dory on repeat count?!" because honestly, that's about as close as I'll get. But in all honesty: who isn't absolutely stoked for this movie to come out? Try to find me one person, I doubt you will.
Dory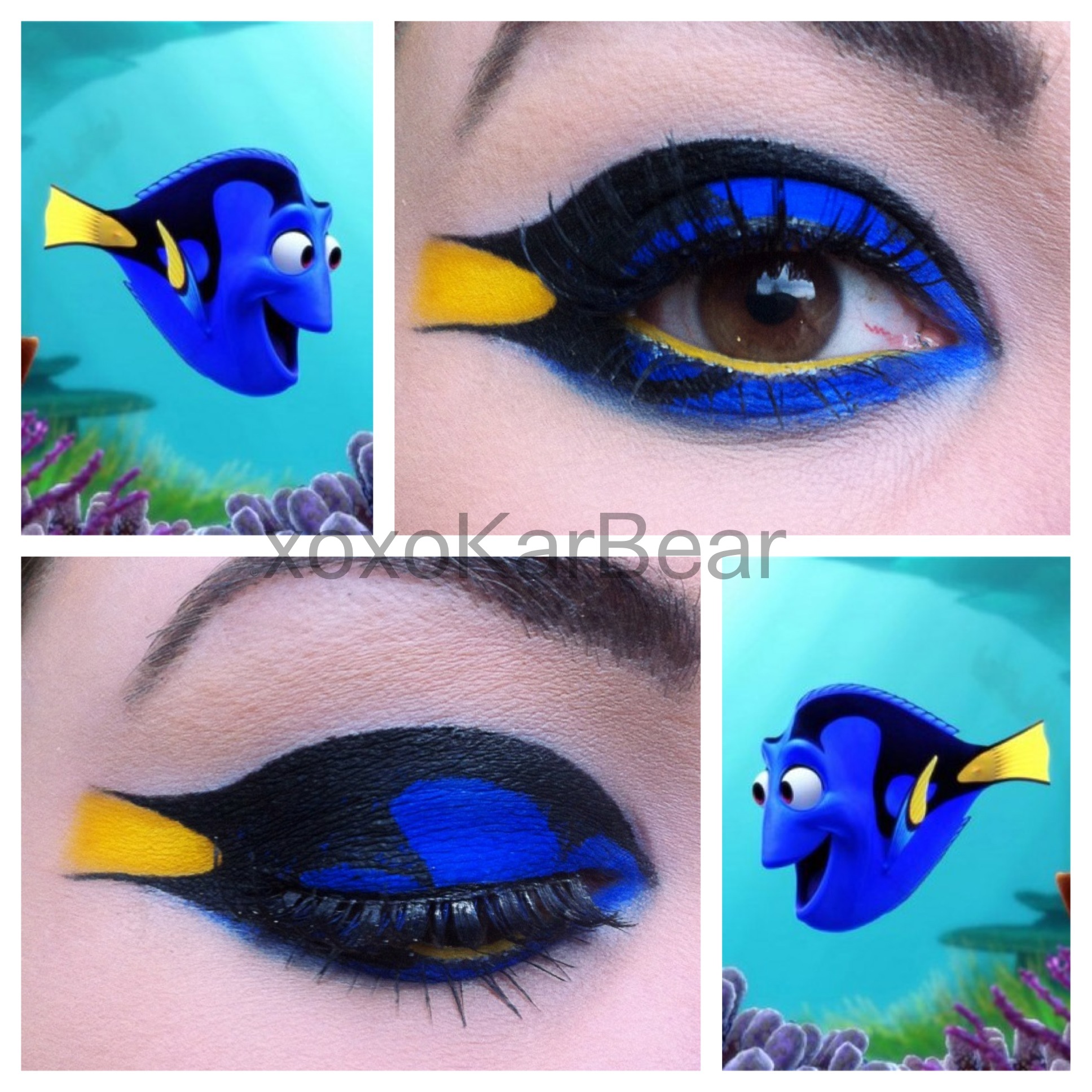 The girl of the hour, everyone's favourite little scatter-brain, makes for a great eye makeup adaptation, considering her overall shape. To achieve such a bright  and boldly coloured blue, I suggest using a great primer like NYX's Proof it! Eyeshadow Primer (which is also waterproof, so hey! You can go swimming in your Dory look!) and very pigmented blue like Star Crushed Mineral's Electric Blue Pigment.
Bruce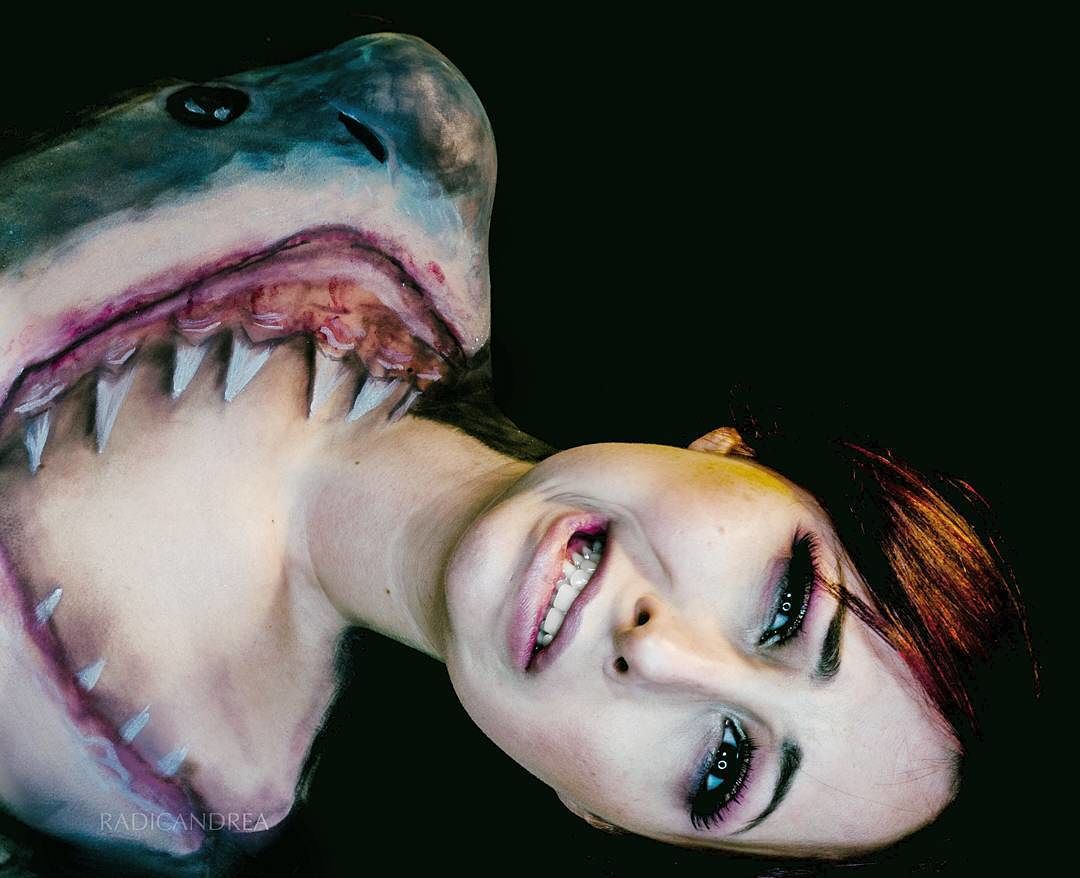 Fish are friends, not food! And while that may be true, they never said anything about humans! This imaginative piece may be a little too scary for some, but it's definitely a creative way of using makeup! Great idea for a last minute costume for a movie-themed party. It's got you covered be it for Finding Nemo, Jaws, or Sharknado.
The Gang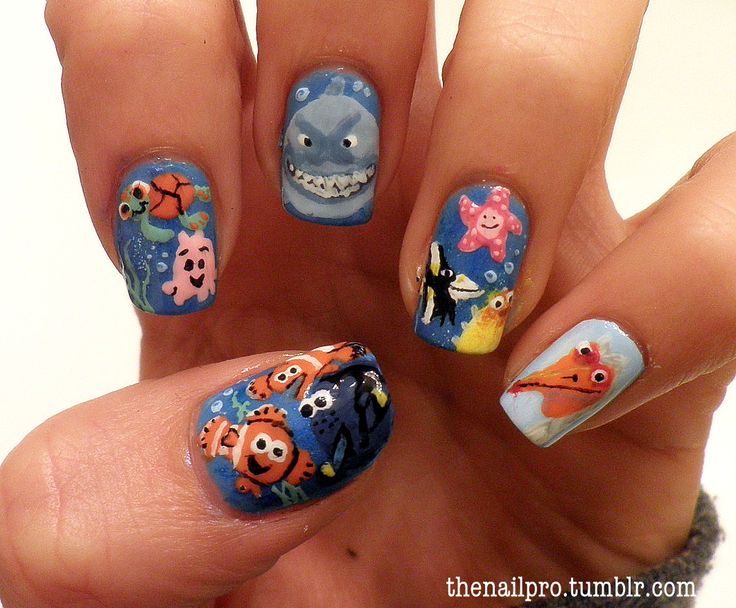 Finding Nemo has definitely one of the most diverse set of characters, and it's hard picking your favourites, so why not just have all of them swimming alongside you with this insanely cute nail art. If you're just starting out, or thinking of trying some nail art, I recommend practising on fake nails, it'll be easier than trying to do it on yourself. Another tip is using acrylic paints instead of nail polish! They're better to work with when painting your designs, and can be sealed with a top coat just like polish!