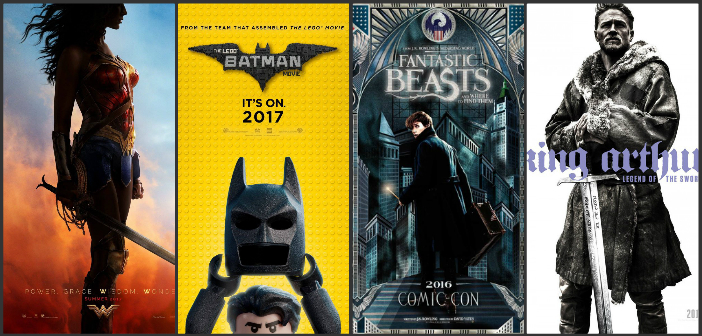 SDCC Warner Bros. Poster Reveals
Four posters from Warner Bros. were revealed on Friday, during the lead up to their Saturday panel at San Diego Comic Con. The posters revealed were Warner Bros. Wonder Woman, The LEGO Batman Movie, Fantastic Beasts and Where to Find Them and King Arthur: Legend of the Sword. Check them out below!
Wonder Woman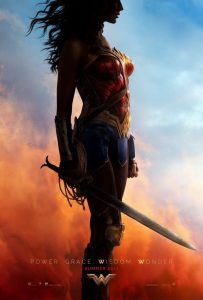 This beautiful poster for Wonder Woman was released on Twitter by Wonder Woman herself. Gal Gadot, first seen in Batman V Superman: Dawn of Justice appears in this vibrant poster. The film will feature a younger version of Gadot's character than seen earlier this year. The film releases on June 2, 2017.
The LEGO Batman Movie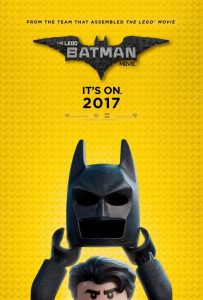 Bruce Wayne can be seen carrying the iconic Batman mask in full LEGO form. The poster is bright and is certainly eye-catching. Saturday's panel at San Diego promises new footage and exciting details to be released regarding this hilarious adaption of Batman. Will Arnett returns to voice the dark knight. If his character is anything like what has been seen previously, fans can are definitely in for a treat! The LEGO Batman Movie will be released on Feburary 10, 2017.
Fantastic Beasts and Where to Find Them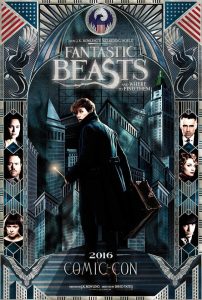 Fantastic Beasts and Where to Find Them shows a very effective image to re-introduce the world into the land of wizardry. The poster grabs our attention with the 1920's aesthetic. We catch a glimpse of the main ensemble, including Eddie Redmayne in the forefront. This displays the American setting the familiar wizarding world will be shipped off to. Fans are definitely prepared to see J.K. Rowling's world once more on November 18, 2016. We can expect to here more at the panel too!
King Arthur: Legend of the Sword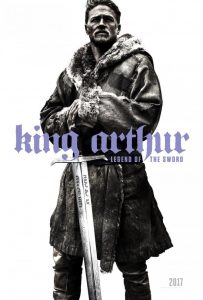 The poster for King Arthur: Legend of the Sword was also released. While overshadowed ever so slightly by the three previously mentioned films, Warner Bros. released the poster for Guy Ritchie's King Arthur: Legend of the Sword. The film is to be the first in a series featuring the famous Knights of the Round Table. The poster promises a dark and gritty retelling of the beloved tales. Charlie Hunnman can be seen in the titular role on March 24, 2017.
Which of these films are you most excited to see? What posters are your favourite? Let us know in the comments!
Doing a little of this, a little of that. If you see me holding a camera, run!