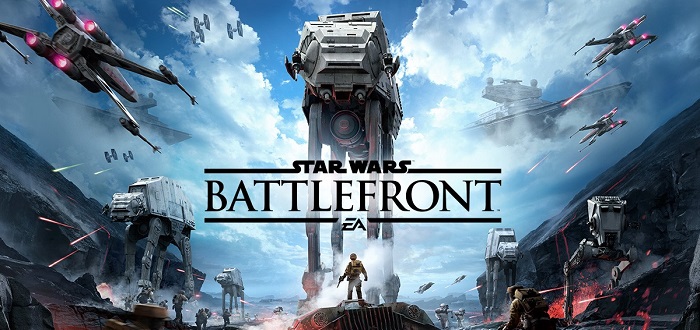 Following an announcement that Chewbacca would become a playable hero in the next expansion, EA have revealed that the fourth and final DLC pack for Star Wars Battlefront will be Rogue One:Scarif. 
No official release date has been given, but we can expect it to be sometime around the movie's launch on December 16.
Details on content are slim at the moment, but what has been revealed are the two new heroes which will be made available to players. Batting for the Imperial army will be Director Krennic, while the Rebel Alliance will be gaining support from Jyn Erso. The characters are played by Ben Mendelsohn and Felicity Jones respectively in the spinoff. The new map will be the sandy planet Scarif, shown briefly in a teaser trailer for the film, though no in-game footage has been unveiled.
Where Have The Players Gone?
Star Wars Battlefront launched last November and was critically very well reviewed. However, despite massive sales at launch, and praise for its gameplay mechanics, the player base seemed to drop off rather quickly. As game that focuses mainly on online play, a decreasing player count would seem like a death knell, so it's nice to see EA continuing to support it, with Death Star DLC to be released in September and now Scarif set to tie in with the upcoming release of Rogue One.
Currently, there is no exact date for the Death Star or Scarif DLC packs, but EA Dice have announced plans to release a sequel to Star Wars Battlefront in 2017.
Since it has been less than a year since Battlefront's relaunch, and the final DLC won't be launched until nearly the end of the year, it seems likely that this could be pushed out.