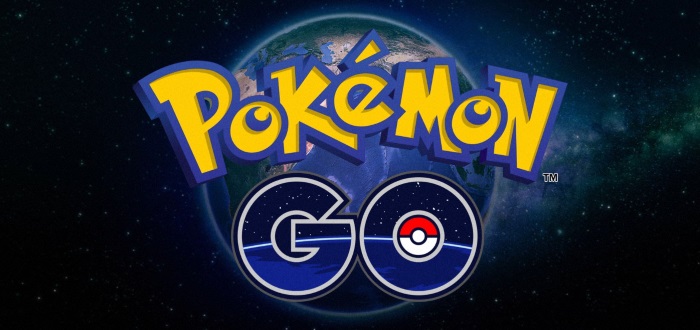 Pokemon GO – Geeky Goodies
Pokemon GO is the new craze taking over the world these past few weeks. The game allows you to hunt for pokemon on your smartphone using GPS. It has an augmented reality function that allows you to see the creatures on your screen as if they were on the ground in front of you. The game has millions of people taking to the streets to try and catch them all. If you're one of the people hoping to be the very best, here is some merchandise that might interest you for Pokemon hunting.
Pokemon GO Apparel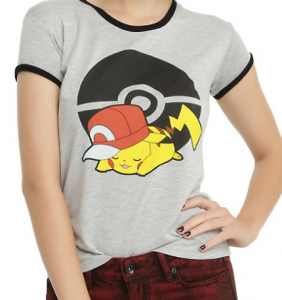 This shirt is perfect for any wannabe trainer-as long as you don't sleep on the job like Pikachu! The shirt is casual and comfortable and, quite frankly, adorable. If you're out and about with your smartphone in this shirt, everyone is bound to know what has you hooked. You can get this shirt from the online Hot Topic store.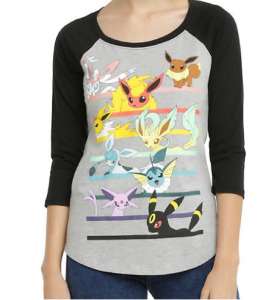 If your heart lies with Eevee and eeveelutions, I can relate. Also, this shirt might be perfect for you! No matter what your favourite is, this shirt has them all. It's also perfect for those colder days out hunting with its cosy long sleeves. This is also available at Hot Topic's online store.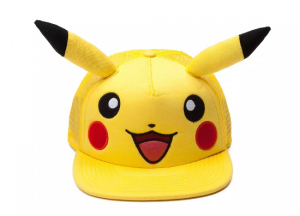 With a hat like this, everyone in the vicinity will recognise you as a Pokemon trainer. The hat is unmistakeable and cute with soft seeming ears. It's perfect for sunny weather as it can lessen the chance of you overheating but it can also offer shade for you to see your phone screen. You can get this hat on Journeys.com.
Other Pokemon GO Gear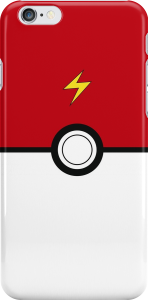 If you're going to be walking around waving your phone about, you may at least do it in style. You can achieve this with a snazzy phone cover such as this one. Themed like a pokeball, it is a must have for any enthusiast. Sadly for Android users, it's only available on Iphones. You can get the case here on Redbubble.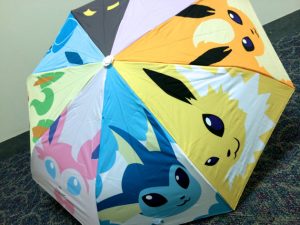 If you're all set for hatching those eggs, a rainy day can really dampen your plans (no pun intended). However, you needn't worry about Ireland's unpredictable weather any more with your very own Eevee umbrella. The umbrella has eight sections with different eeveelutions on them. It even comes with its own case with an Eeevee on it! You can snatch this handy goodie off Etsy.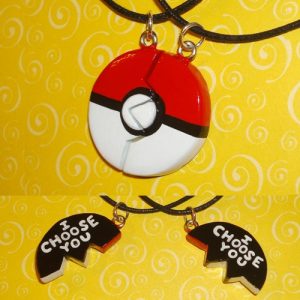 It's always more fun to game in pairs. If you're lucky, you might have a best friend who joins you on Pokemon hunting expeditions. How better to show that you're the unbeatable trainer duo in your neighbourhood than with matching necklaces? These friendship necklaces are a pokeball split in two with the words "I choose you" engraved on the back. Not only are these cute but they'll also announce your Pokemon strengthened friendship to the world. You can get these necklaces on ArtFire.
Even Pokemon Need a Rest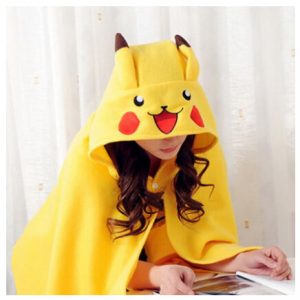 After a long day hunting, anyone would need to cool down. And what better way to cool down than to cosy up with a fleece shawl? This Pikachu cape is the perfect thing for moseying around the house in after a long day. It's comfortable and cosy without forfeiting any style. Whether you be watching television, reading or even just playing more Pokemon, this cape is a must have. It's available on Aliexpress.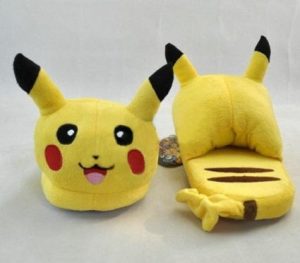 Pokemon GO makes users walk miles in order to hatch eggs. If you've walked ten kilometres just to hatch a rare Pokemon, your feet are likely to be aching. Therefore, a pair of comfy Pikachu slipper might be just what you need to rest your feet. They come in UK size 5-7 and even have tails! They're available on Amazon.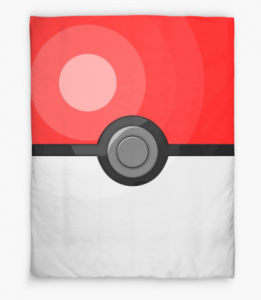 Even the very best needs to sleep some time so why not wrap yourself up with a pokeball duvet? Made of soft cotton and polyester, it's sure to be as comfortable as the inside of a pokeball is for your new friends. In a bed made with this, you'll be bound to get the sleep necessary to wake up refreshed and ready to hit the gyms (the Pokemon gyms that is). They come in three sizes here at Redbubble.
So are you ready to become the very best with Pokemon GO? Let us know in the comments below!