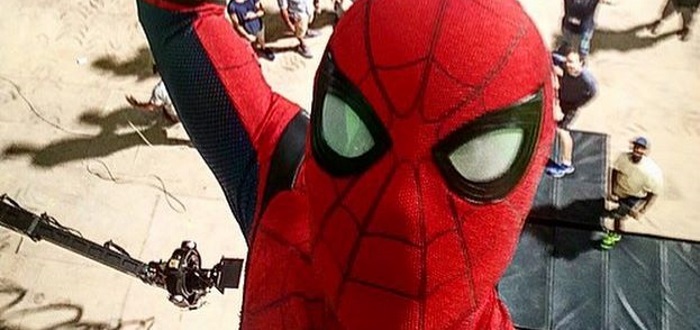 New Spider-Man: Homecoming Set Photo Shows Web Shooter
Filming of Spider-Man: Homecoming is already under way and Tom Holland posted a new  set picture on his Instagram that shows him hanging over the crew. The picture gives a better look at the new web shooter, which was previously seen on Spider-Man's Captain America: Civil War costume.
Homecoming  is being shot in Atlanta, where Guardians of the Galaxy Vol.2 was shot. Guardians director, James Gunn and main star, Chris Pratt, posed with new Spider-Man lead Tom Holland as the production teams swapped over back in June.
Some set photos where also released late last month, showing Holland in action wearing the suit and can be viewed in a previous article.
The film is being directed by Jon Watts and is set to release on July 7.