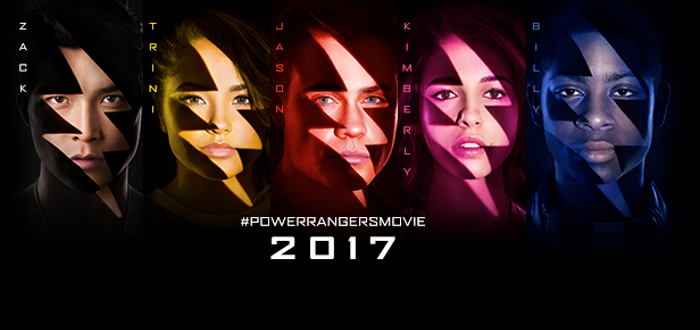 New Power Rangers Posters Released
Some new Power Rangers posters have been released showing each Rangers name and respective colours and we have to say we're dead excited!
The film will star Dacre Montgomery (Jason), Becky G (Trini), Ludi Lin (Zach), RJ Cyler (Billy) and Naomi Scott Kimberly as well as Bryan Cranston who will play Rangers mentor Zordon and Elizabeth Banks who plays villain, Rita Repulsa.
A photo was released via Entertainment Weekly, of Becky G's Trini going up against main antagonist Rita Repulsa.
Also via EW is an interview with Becky G. When asked, "Why is Rita after her?", Becky G stated, "Rita tries to make Trini feel like she's the weakest link of the Power Rangers, and she feels it's easiest to go for her. Rita's the type to play a lot of mind games, and Trini's [thinking], "Can I really overpower Rita Repulsa or can I not?"
She also went on to say: "We're done with the majority of filming now. We have some reshoots coming up which I'm excited for, because I'll get to see everybody again." Expect to see more Power Rangers in action at this years San Diego Comic-Con, which takes place 21 – 24 July 2016.
It'll be morphin' time for the Power Rangers March 24, 2017 when it comes to the silver screen.