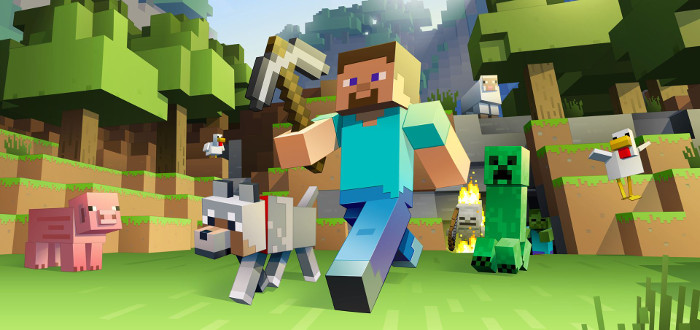 A Minecraft Movie Defeats The Purpose Of Minecraft
As is the way of things for many pop culture phenomena, Minecraft is getting the movie treatment. Warner Bros. have announced that a film adaptation of the intensely popular, wildly successful creation game has a release date of May 24, 2019, which, while director Rob McElhenney has been attached since last July, puts the production very much into the definitive. This is definitely happening – we're getting a Minecraft movie.
And why shouldn't we? From a franchising point of view, it's the most logical move. The local multiplex seems like one of the last areas to be covered with the billion dollar entity's blocky logo. Worst case scenario, even if Warner Bros. and developer Mojang don't somehow break the curse of mediocre video game movies, the built-in audience guarantees the film at least makes its money back. It's as safe an investment as a safe investment can be. But just because you can, doesn't mean you should.
While a Minecraft film seems like a sound idea on paper, it's something that inherently goes against what's made the game so popular. Minecraft isn't like other comparable properties in a very particular way. Unlike things like Teenage Mutant Ninja Turtles or Super Mario, Minecraft is built entirely on creation. Very little happens if the player doesn't begin crafting and making things in the game world. And the following its garnered comes from that principle – people aren't drawn to Minecraft for the stories it tells them, they're drawn to it because it allows them to tell stories.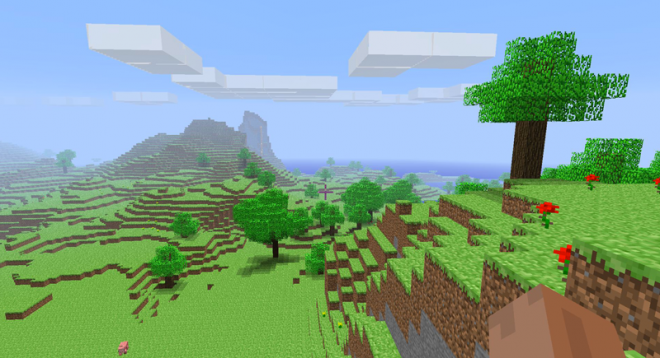 The core experience of the game comes from a sense of deep self-involvement. Players create and inhabit a near innumerable amount of experiences, none of which exist at all without having been crafted and figured out by those playing it. The community that's spawned around Minecraft is all centred on sharing and building these worlds together, comparing and co-operating in the mass creation. The game's fandom is built on empowerment as opposed to brand servitude. It doesn't just want players to create, it needs players to create and tell stories within its randomly-generated landscapes.
The game's collective audience is so great, it's become a niche industry unto itself. YouTubers have very fruitful careers based around purely Minecraft-based content, and it even has its own annual convention, MineCon, for which tickets sell out within minutes each year. Minecraft fandom has some typical hallmarks – the merchandising has been rampant – but the main driving force boils down to a continuously unfolding, evolving, all-ages exchange of ideas. The alternative to the uninhibited creation mode, 'God Mode', is merely creation with boundaries. The only goal is to survive and explore whatever world the game has generated in front of you, with limited resources. How you do it is up to you. Everything comes back down to the player deciding on what kind of experience they want and cultivating it themselves, with the swathes of forums, blogs and communities available for support and guidance.
And the way Minecraft has managed to build this global, all-ages audience is something that makes it a great representation of the positive influence of both the games industry and the wider digital age we live in. 20 years from now, in an ideal world, the kids that grew up on Minecraft will be able to show their kids what they've built and let them become a part of it. Building onwards together. I don't know about you, but I find comfort in that. In generations being able to turn to their children and show them vast worlds they sculpted and maintained with a worldwide community from scratch.
A Minecraft movie works against this exchange. No matter how they make it, ultimately a film takes the interactivity out of the equation. Minecraft doesn't benefit from a medium transition the way a typical property would – it doesn't have a cast of characters or setting that beg for blockbuster realization. In Minecraft, interacting is all that gives it life and purpose. It's a world that exists for the sole reason of someone giving it reason. There's no wider narrative other than what one impresses upon it as they play.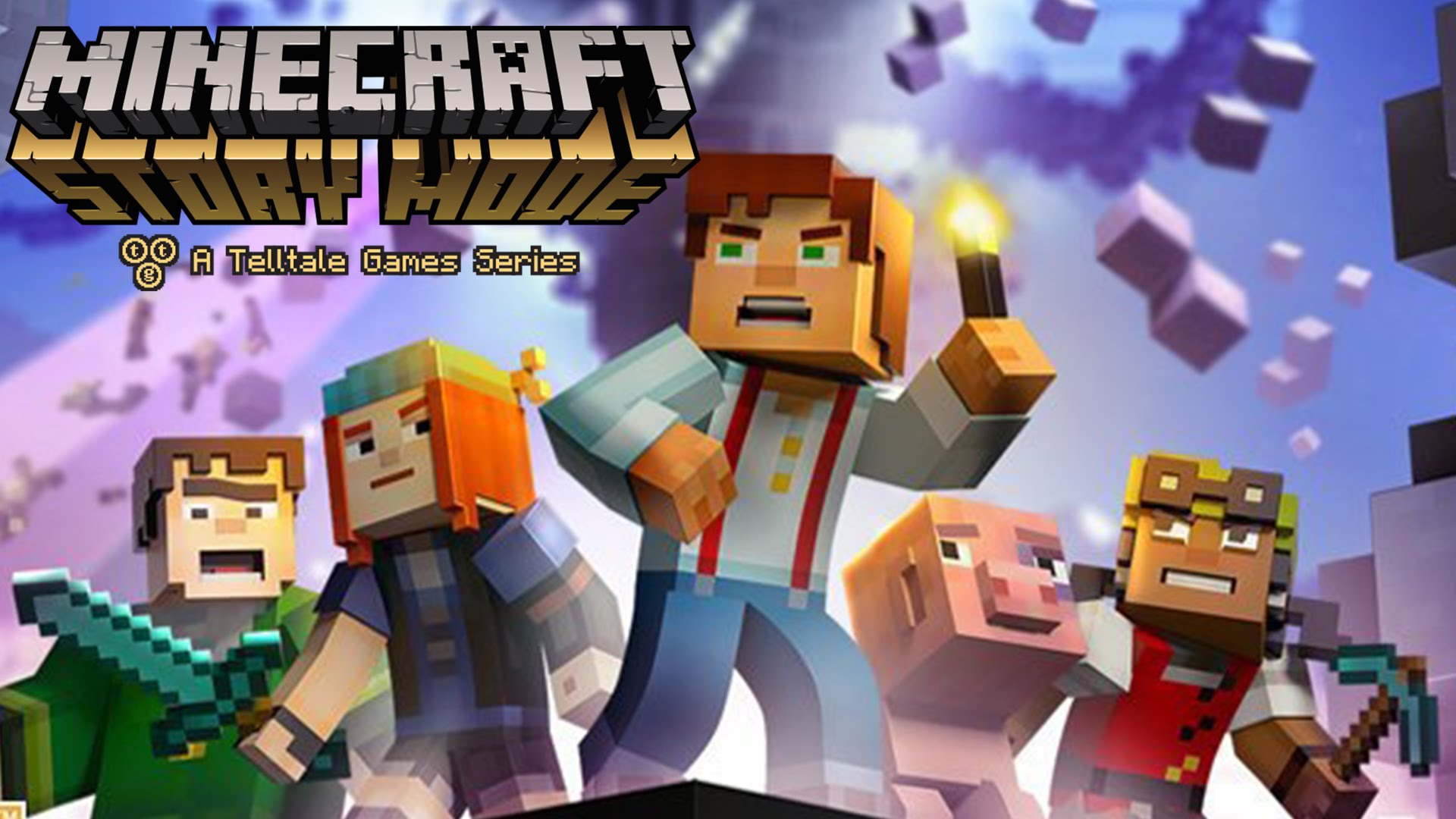 There has already been one licensed spin-off, Minecraft: Story Mode, made by Telltale Games. Story Mode is a new story told with new characters in a new setting, with the pixelated assets and feel of Minecraft. So, it's essentially a story told with Minecraft you can pay for. That's not to be reductive of Telltale's work – the series itself is of usual high quality from the developer – but the fact remains that it's not a story told in Minecraft so much as a story told with Minecraft. And unless you are completely enamored by the Telltale formula or the Minecraft aesthetic, there's little to it that you can't otherwise achieve playing the actual game.
What's likely is the producers take the The Lego Movie approach and have the Minecraft movie be as much about the value of playing the game as it whatever makeshift adventure they concoct. Even then, The Lego Movie came with both the benefit of licenses and pent up nostalgia. The film connected audiences young and old through a mutual understanding of this decades old toy they can both still enjoy together – and it did it with DC's Justice League and Shaqille O'Neal in tow. It's an animation that tapped into a sentimentality built up over generations with the kind of loving soft-touch commonly found in a Pixar production. Minecraft doesn't have that kind of latent affection yet, and it doesn't have a set of licensed characters that can be inserted for cheap thrills in the meantime either.
Which is what makes it so exciting, as both a player and a spectator. Minecraft is still growing and finding itself in yet more fascinating ways. There was that Microsoft Hololens demo last year, and the Educational Edition. Minecraft's impact on gaming and tech is evolving and it's doing it without the need of a cool mascot or brand syndication. With it, people are learning from a young age the value of building towards something in a unified sense while teaching each other how to better succeed and create. That's happening without a bunch of executives spending millions telling their stories for them. They should leave it that way.