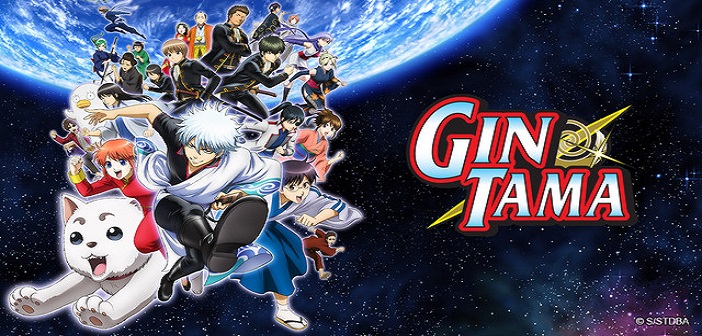 Live-Action Gintama Film Announced For 2017
Gintama, a manga series by Hideaki Sorachi, is getting the live-action treatment in 2017. According to this year's 31st issue of Weekly Shonen Jump magazine, there will be a film adaption next year. The magazine already hinted that there would be an announcement on July 4.
The story is set in an alternate late Edo period in Japan. Aliens attack the human race and infiltrate the government, much to the dismay of the people. The story follows a samurai named Gintoki Sakata who helps a teenager, Shinpachi, save his sister from aliens. The boy then becomes his apprentice, working odd-jobs with the samurai. They overcome various difficulties such as saving a teen alien from the Yakuza and coming to heads with the police. Over the course of the manga, they get to know each other better and become close.
Adaption
The Gintama manga began in 2004 and is periodically published in Weekly Shonen Jump. As of now, there are 64 volumes in the series. Sunrise Inc aired an OVA of the series in 2005, which ran for 33 minutes. They released another titled White Demon's Birth in 2008, which ran for 10 minutes. Tomohito Ōsaki also wrote a light novel series which began in 2006, currently spanning five volumes.
The original anime television series of Gintama ran from 2006 to 2010. It was also produced by Sunrise Inc and it aired on TXN. There were 201 episodes in total. The series also inspired two anime films Gintama: The Movie in 2010 and Gintama: The Movie: The Final Chapter: Be Forever Yorozuya in 2013.
Live-Action Film
Warner Bros. Entertainment are currently producing the live-action film. They have registered the domain name Gintama-Film.com, which has basic information about the film. Shun Oguri will play Gintoki Sakata, the protagonist. Oguri has starred in films such as Lupin III and Space Brothers before. Meanwhile, Yūichi Fukuda is directing the film.
Considering Gintama is still ranked as one of the top selling manga in Japan, there is no doubt that the film will have plenty of fans too.
Writer, artist, perpetual holder of notions.