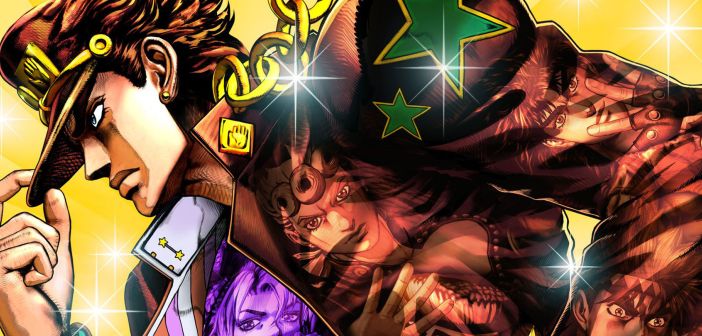 Jojo's Bizarre Adventure Anime Expo Announcements
This weekend, the Los Angeles Convention Centre hosted 2016's Anime Expo. Anime Expo is the largest anime and manga convention in the region. Several panels are hosted to make announcements relating to manga and anime English releases.
This year's Jojo's Bizarre Adventure panel discussed the future for the anime, manga and games.
Shonen Jump vice-president Hisashi Sasaki showed a message from Jojo's Bizarre Adventure creator Hirohiko Araki, where he made a series of announcements regarding the series, as well as responding to a selection of fan questions.
The Announcements
Sasaki confirmed publisher Viz Media planned to continue publishing the Jojo's Bizarre Adventure manga. They announced they will release part four of the series; Diamond is Unbreakable some time in the near future. They could not share a definite release date for the manga. Viz Media previously published parts one to three of the manga.
Diamon is Unbreakable was serialised in the Weekly Shonen Jump between 1992 and 1995. It follows student Josuke Higahikata and his friends as they seek to solve a series of homicides throughout Morioh in Japan.
The panel also revealed plans by Hirohiko Araki to publish a How to Create Manga book. This book is also set to be published by Viz Media. No release date has been confirmed for the book either. The Japanese version of the book has been released since April of last year. It includes all the basics needed to start drawing your own manga.
Doing a little of this, a little of that. If you see me holding a camera, run!