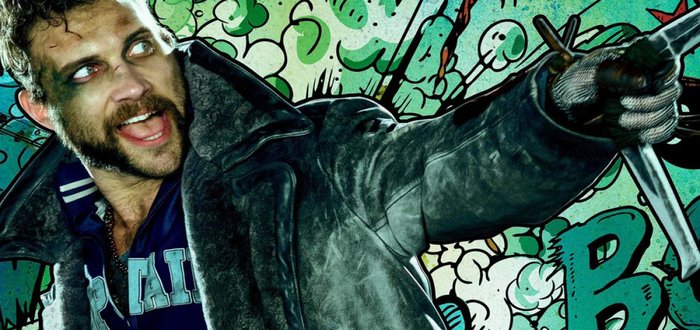 Jai Courtney Took Shrooms For His Suicide Squad Character
I'm beginning to wonder if the cast of Suicide Squad are as insane as the roles they inhabit. First there's the reports that Jared Leto had watched hours of violent crimes to prepare himself mentally for the role of The Joker. Then again he also sent used condoms and dead pigs to his cast mates to help him get into character so he might just be a crazy person.
Then Cara Delevigne described how she walked through forests during full moons completely naked to understand the character of The Enchantress.
Now it's emerged that Jai Courney prepared for his role as Captain Boomerang in an equally unorthodox way. Doing a lot of drugs.
The Australian actor revealed in an interview with Empire Magazine, by way of Yahoo! movies that, during a Skype call with director David Ayer, he put out cigarettes on his arms while out of his mind on magic mushrooms.
"That night I happened to eat some mushrooms, and I did self-inflict some burns," he said.
"I turned up to discuss my look, expecting we'd have a long discussion and slowly refine it," said the actor, who plays Boomerang in the film, on his character's haircut. "David just walked right in, picked up some clippers and started shearing chunks of hair off my head, Eventually he said, 'You look like bad news.' Then he left."
Any other madness going on over at the Suicide Squad set? Well Joel Kinnaman (Rick Flag) watched classified military videos which he eloquently described as some "horrific shi*t". Additionally Adewale Akinnuoye-Agbaje (Killer Croc) listened to tapes of infamous Japanese cannibal Issei Sagawa during his prosthetic application. Hope he knows Japanese.
Suicide Squad is due out August 5.