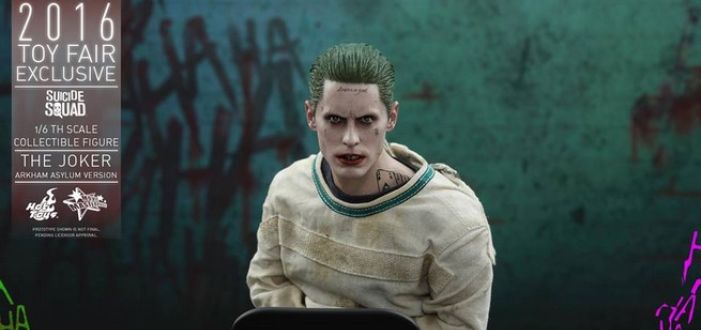 Suicide Squad is coming soon and Hot Toys have revealed the Toy Fair exclusive figure they made of Jared Leto's portrayal of the Clown Prince of Crime.
This is the first official figure of this new version of the Joker, though this is the Arkham Asylum edition. Hot Toys show their usual attention to detail in this figure, especially when it comes to the straightjacket.
Insanely Flexible
It's a 1/6 scale figure with over 30 points of articulation. It will come with a chair, a Joker card and a base with an Arkham Asylum backdrop.
It will come out at the end of the year and the price is not known at this point, presumably it will be expensive but worth it… right?
Angry Spaniard, adoptive Irishman. Writer, reader, tea drinker and video game player/designer.