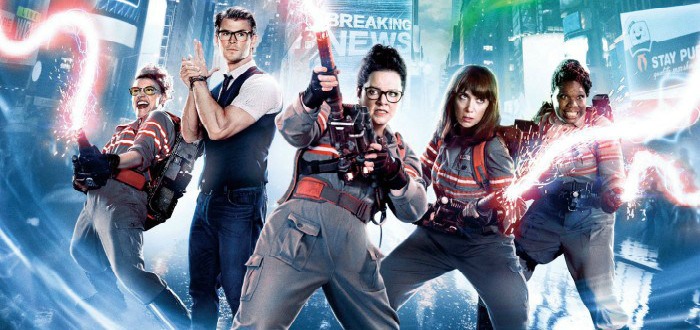 Ghostbusters Sequel 'Will Happen' According To Sony
Rory Bruer, president of worldwide distribution at Sony, is very confident about the chances of a sequel for Paul Feig's all-female reboot of Ghostbusters.
In an interview with TheWrap, Bruer said "The Ghostbusters world is alive and well. I expect Ghostbusters to become an important brand and franchise. While nothing has been officially announced yet, there's no doubt in my mind it will happen."
Ghostbusters came in second place during its first weekend in cinemas, grossing an estimated $46 million from 3,963 screens. It's the highest grossing live-action comedy in more than a year, topping the $33.5 million opening last year by Universal's Ted 2. But unfortunately, Illumination-Universal's The Secret Life of Pets came in ahead with $50.6 million in domestic grosses.
Ghostbusters has received generally favorable reviews, with a Rotten Tomatoes score of 73 percent and a weighted Metacritic score of only 60. Analysts considered it a wild card in the run up to release, due to negative social media buzz. Internet hate is still at a high since the release, with Ghostbusters fans actively decrying the new film at any oppostunity.
But negative feedback aside, we are really hoping for a sequel! The post-credits scene hints at an idea for the next movie, but neither Feig or Bruer have mentioned if that is the direction the studio want to take with a sequel.
Starring Kristen Wiig, Melissa McCarthy, Kate McKinnon, Leslie Jones, and Chris Hemsworth, Ghostbusters is out in cinemas now. You can check out Anthony's review of it here!