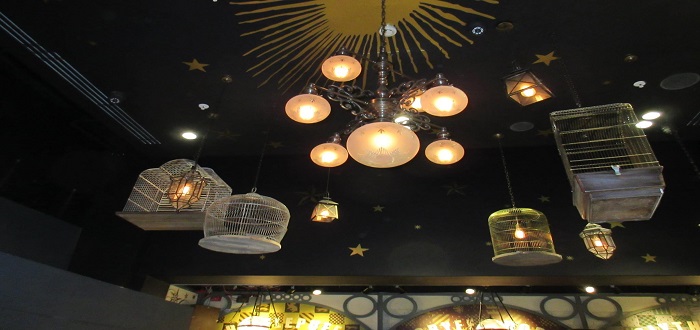 Geeks on Tour – Lovely London
In this edition of 'Geeks on Tour', we're taking a look at some lesser known geek spots in London City.
As a massive Harry Potter fan I decided to visit some related places while I was in town seeing Harry Potter and The Cursed Child. London is a city that is chock-a-bloc with things to see and do and it really feels like you could fly in with no plans, pick up a copy of Time Out magazine, and find enough to fill weeks. With the value of British Sterling down against the Euro, there is no better time to visit.
I have picked out a few spots to breezily explore or chill out while in the big smoke.
Chillout In Camden Town
Previous visitors to London, or indeed those who know anything about Amy Winehouse will know Camden Town is a great place to geek out. The stalls and shops provide the geek with any number of steampunk accessories and print t-shirts along with a vast array of other nerd accessories and books. For example, I was able to pick up a cool My Neighbour Totoro wallet and was lucky enough to find a first edition Harry Potter and The Prisoner of Azkaban in the delightfully quaint Black Gull Books which is a used bookstore at the heart of the food market.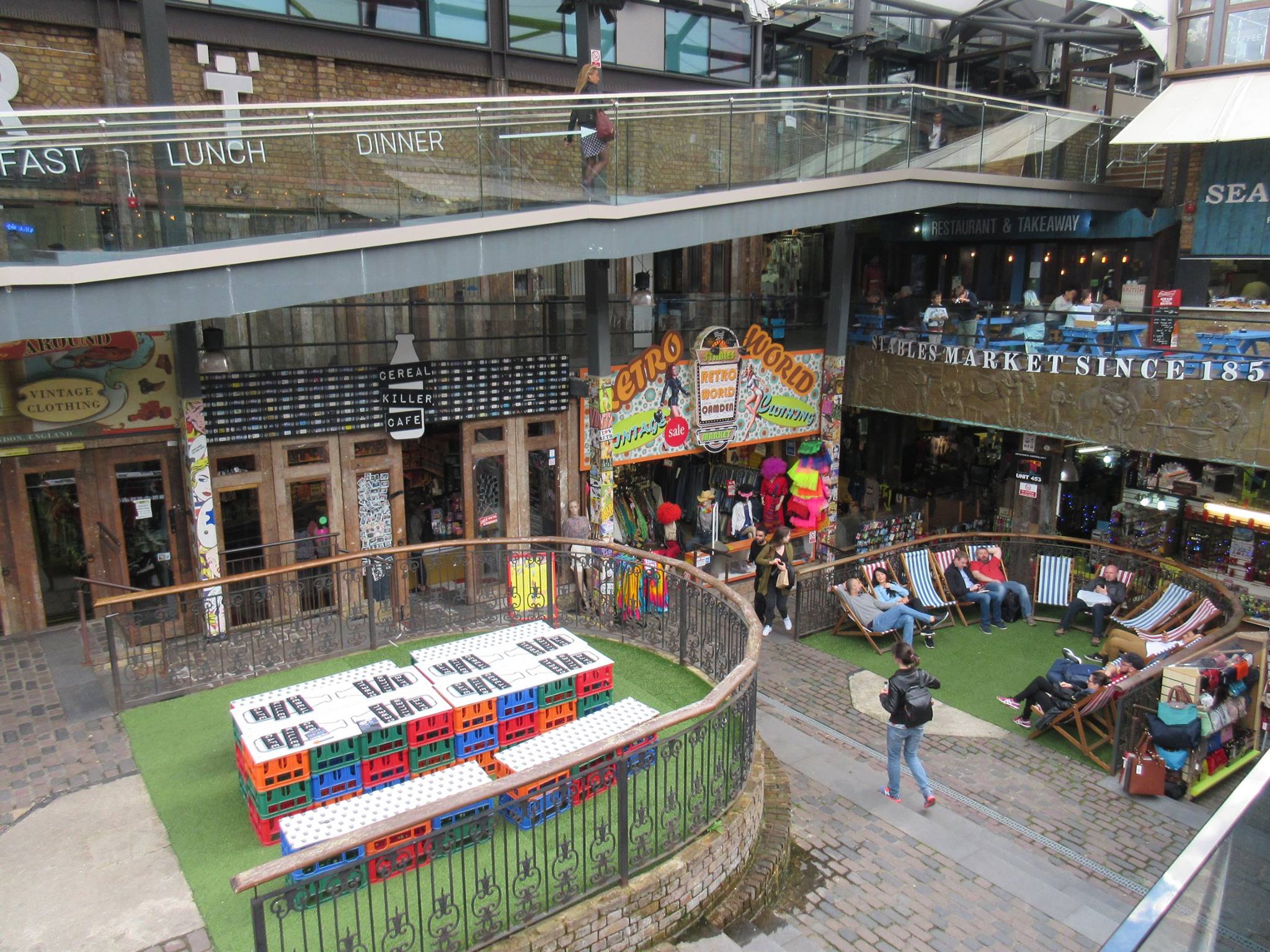 When you're done window shopping you can grab some grub at one of the many delicious food stalls or even get some somewhat over-priced American cereal from the unique Cereal Killer Cafe, and sit down on one of the cool beach chairs nearby. From this perch you can take in Camden at it's finest and even admire the Amy Winehouse statue.
House of Mina Lima, Soho
Just around the corner from the playhouse currently generating buzz around the so-called Eight Harry Potter story, is a wonderful excuse to drool over original prints from the Harry Potter series. The graphic design team from the movies, Mina Lima have opened a pop-up shop and exhibition.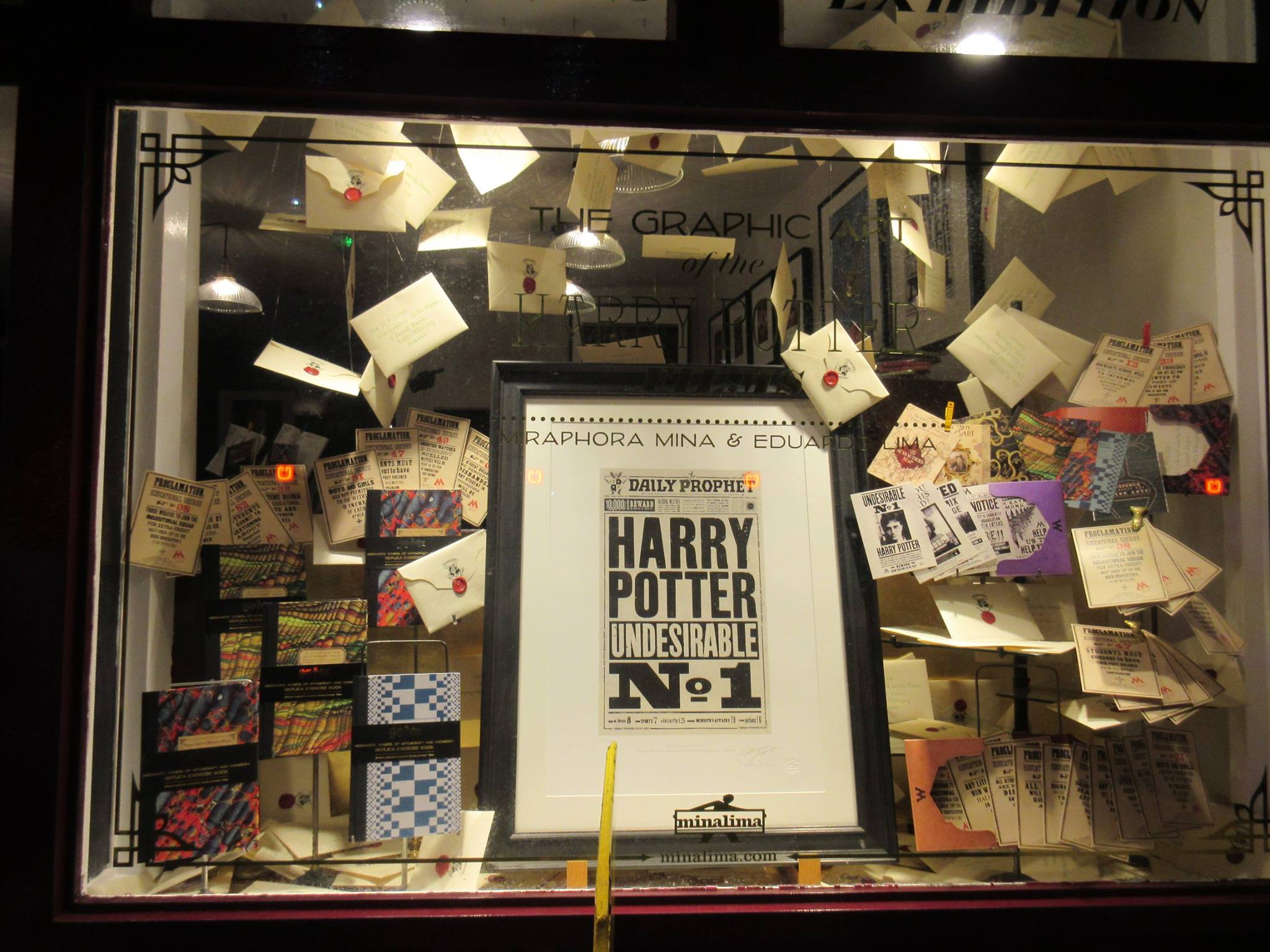 Miraphora Mina and Eduardo Lima will be there in person to greet you and sign any original prints you buy, whether it's a 'Desirable Number 1' poster or the cover of 'The Life and Lies of Albus Dumbledore'. If the prints priced at £79 and upwards are out of your price-range, there are also some postcard and notecard sets along with school notebook replicas available at £20. If even that is beyond you, it's free entry to the interesting exhibition on 26 Greek Street.
Kings Cross Square
It's no secret that part of the Harry Potter story is set in Kings Cross Station. Wizards and Witches must pass through the wall between Platforms 9 and 10 to gain entry to the hidden magical platform that the Hogwarts Express leaves from. Given that Rowling was thinking of Euston Station when visualising the platforms, there was no real-life wall on which to place any plaque or visitor attraction at Kings Cross. However there is a replica wall and half-transported baggage trolley available for photo-ops in the station hall (no oyster card required) along with a merchandise shop.

The location I am suggesting to chill out in, after all the picture-taking and shopping, is the square outside which has plenty of seating and a rather unusual art sculpture. If you are peckish, there is a very nice cupcake place called Lola's inside the underground station along with some other cafés.
Special mention: Claremont square, Islington
I originally considered including a Potter filming location as one of the three spots to geek out in but having discovered the square itself, which includes a rather comfortable looking hill, is off-limits to the public I decided it would be more a place to see than a place to sit, relax and take in the scenery. It's an awful pity the green area is closed to everyone but those looking after the mysterious reservoir, as it is a very picturesque area with lovely Georgian houses to ogle while you read comics or discuss the travel plans for the day.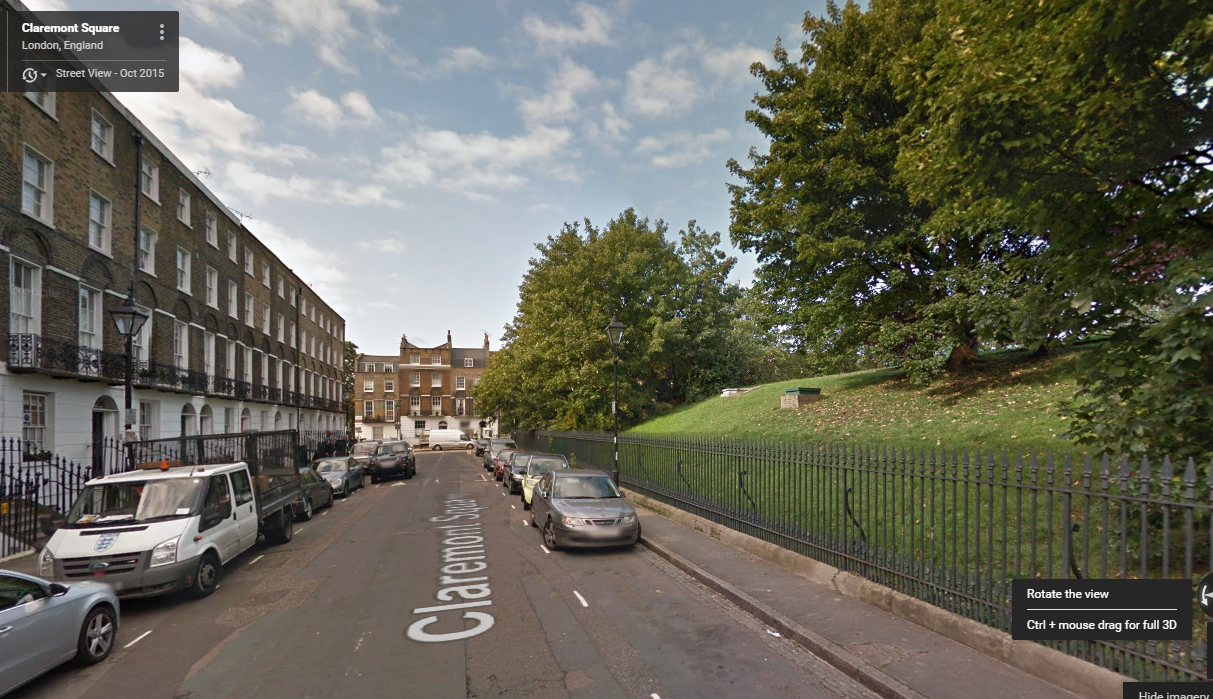 Quick Potter film fans will recognise the houses as featuring in Harry Potter and the Order of the Phoenix as well as briefly in Deathly Hallows Part 1 as the headquarters of the Order, or more particularly Sirius Black's gaf at Number 12 Grimmauld Place.