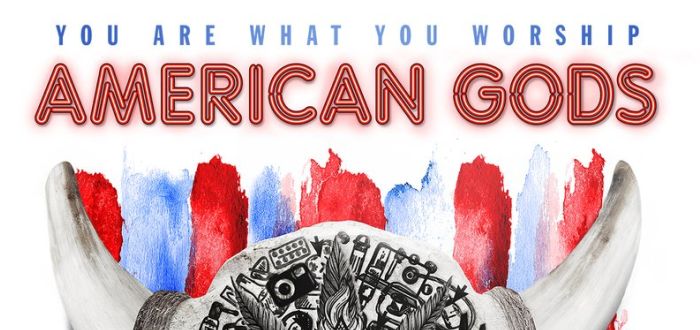 Last month we had a first look at Ricky Whittle and Ian McShane as Shadow and American Gods. It was only a matter of time before we got a trailer and that's just happened now.
The lead-up to the trailer was great because we kept getting more tidbits about the show and we'll recreate that here. For example, we first got this photo of Yetide Badaki as Bilquis.
Then we got a first look at Bruce Langley as the Technical Boy, who looks completely different when you compare him to the book description.
And then, we got a photo of Emily Browning as Laura and the first poster for the series.
After so many aperitives, we finally have the main dish, so to speak. The trailer gives us a brief glimpes at how Peter Stormare or Crispin Glover will look in character. However, there's no trace of Gillian Anderson in it, but it's a great trailer anyway.
Some need to see to believe. Here's a first look at #AmericanGods, coming in 2017. https://t.co/qAIVnUJt8C

— American Gods (@AmericanGodsSTZ) July 22, 2016
American Gods will premiere on 2017. This first season will only cover roughly the first third of the book. Bryan Fuller and Michael Green will act as showrunners and Neil Gaiman is involved in the show as well.
Does this trailer make you look forward to the show?
Angry Spaniard, adoptive Irishman. Writer, reader, tea drinker and video game player/designer.