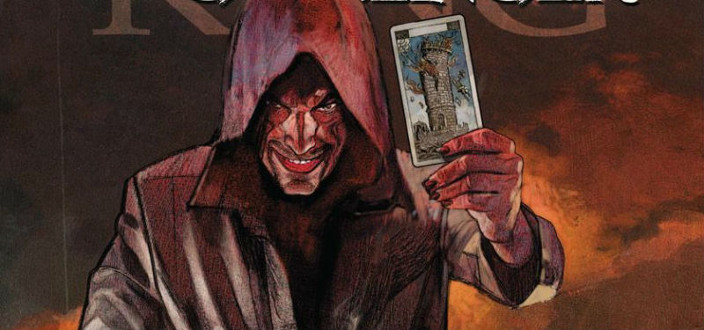 First Look At Matthew McConaughey In The Dark Tower
Recently, we got a look at Idris Elba as the Gunslinger, shooting The Dark Tower. It made us wonder when we'd see Matthew McConaughey in character. Almost a month later, images of him on set have finally surfaced.
ComingSoon.net published these images and many more. They show Matthew McConaughey as the Man in Black in New York (Elba was in South Africa in his photos). It makes me think that McConaughey is shooting a particular part of the story at this point. Although I admit that's nothing but speculation on my part.
Both Stephen King and Nikolaj Arcel have said the movie will have many changes. Stephen King himself has shared some images on Facebook that allude that this movie could be a natural continuation of sorts to the books.
The Dark Tower will be released in cinemas February 27, 2017
Angry Spaniard, adoptive Irishman. Writer, reader, tea drinker and video game player/designer.