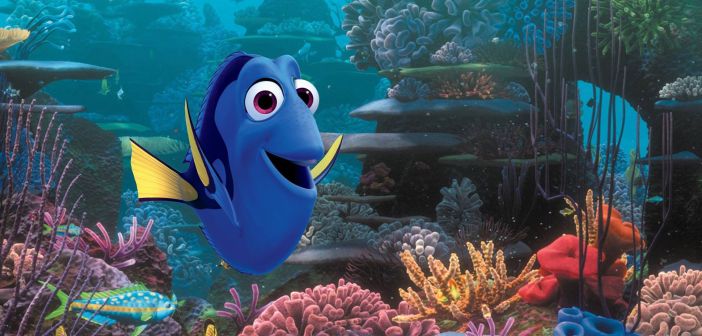 Finding Dory Is 2016's Highest Grossing Film
Pixar's Finding Nemo has a place in every person's heart, particularly those who were fans since its initial release. News of its subsequent sequel almost thirteen years later had many fans jumping with excitement as we can revisit a childhood favourite!
Because of this, I suppose it comes as no surprise people have been flocking to cinemas to watch Finding Dory, our favourite little blue fish who told us to "just keep swimming" all those years ago. As a result, Finding Dory is now ranked as the highest grossing domestic movie of 2016 so far. This means the adorable animation topped Captain America: Civil War, which released  earlier this year.
How Much?
Earning an estimated $136,183,120 (that's approximately €122,566,000!) in its opening weekend, it has become the biggest opening weekend for an animated film. This beats even the popular Toy Story 3 from 2010, who previously held these records.
In total, Finding Dory has earned €422.5 million (€380 million) surpassing Captain  America: Civil War's modest €406 million.
With Finding Dory still in many cinemas across the world, it's expected to exceed that. We couldn't be prouder of our Dory!
Doing a little of this, a little of that. If you see me holding a camera, run!