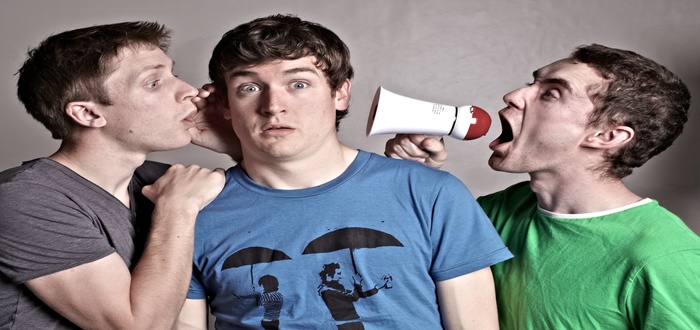 Three words that to the unknowing eye might seem like a whole lot of gibberish. But by the end of this article, they will be three words that bring you joy and laughter, for they are sketch comedy trio. Foil Arms & Hog hail from Dublin and have gotten quite big around the comedy scene, but they always deserve more appraisal. So this piece is going to highlight a few of their best videos from their YouTube channel.
How To Speak Dublin
Sometimes everyone just needs a quick refresher when it comes to the English language, especially around Dublin. But Foil Arms & Hog are here to help giving a quick concise guide on how to communicate with the fine people of our fair city.
The Ryanair Song
We've all been there, we need to book a flight and, unless were the Sheikh of Dubai, our first thought is generally that of Ryanair. The efficient airline that has brought us travel around Europe for dirt cheap. But the guys have a few criticisms about their service they'd like to make clear… Through song!
Gaelic Flúrt
They lads have also thought about those who might need a little companionship in their lives.
50 Irish Towns In 1 Conversation
You know what? I don't have a good lead up to this. It's just impressive, so please just watch.
I do hope that you enjoyed the boys, because I sure do. They're currently getting ready to play the Edinburgh Fringe Festival soon enough. And they regularly play all over the country, I would highly recommend seeing them live!