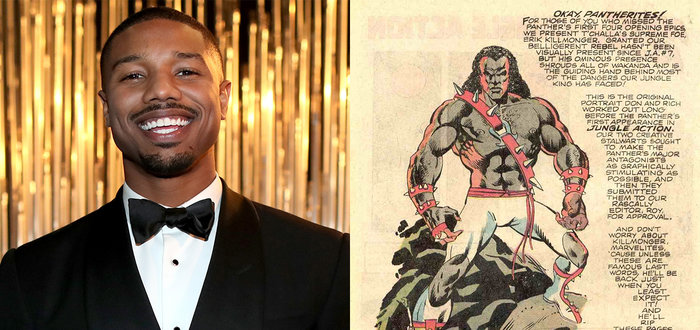 Erik Kilmonger Cast In Black Panther
Comic-Con International: San Diego has been and gone and as usual we are getting news left right and centre. Everything from casting news to new trailers to some pretty insightful titbits. With still over 1 year until its realease there has been very little news surrounding the plot of the upcoming Marvel movie, Black Panther.
With spoilers becoming a more regular occurence you can understand their need to want to keep the details quiet. Black Panther has been no exception.
Although director Ryan Coogler is still working on the script, production won't be starting anytime soon. Coogler has been tight lipped about any information in relation to the movie. However it seems like not all confirmed cast members got the memo. Lupita Nyong'o, who was cast as Nakia; a member Dora Milaje, spoke up a little during a red carpet interview with Marvel.com:
"The story of this Black Panther is- what am I allowed to say? – The story is that the Black Panther's leadership is really threatened by two foes who come together, and so Black Panther gets the help of the C.I.A. and the Dora Milaje to try and defeat the enemy."
This new information builds a clearer image after the casting of Michael B.Jordan as Erik Kilmonger was confirmed. This delighted fans as after much speculation Marvel Studios confirmed the news. As fans of the Black Panther comics know Kilmonger and T'Challa hve a turbulant past. So it makes sense for him to be one of the two foes. As for the other foe the best guess we have is that Ulysses Klaw will be backing up Erik Kilmonger in the new movie. It has not been confirmed yet that Andy Serkis will be reprising his role as Klaw but we can hope. Kilmonger has been the cause of most of the attempted coups in Wakanda so this could be an origin story about that particular relationship but only time will tell.
What do you think of the casting so far? Who would you cast if given a chance? Let us know in the comment section below.