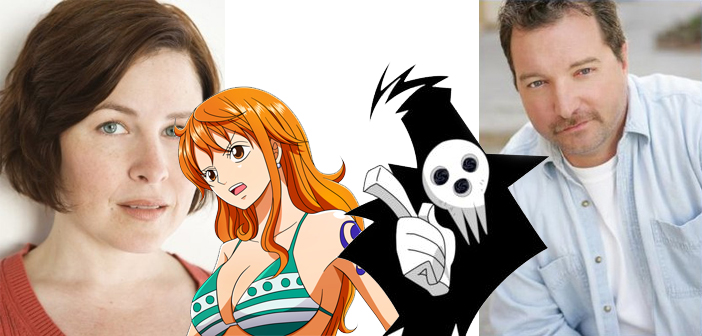 Here Are Your Eirtakon 2016 Guests of Honour
Eirtakon have announced a double whammy of guests for the 2016 convention this November. Renowned voice actors John Swasey and Luci Christian will be attending as special guests of honour.
Luci is a professional actor internationally known for her voice work – her career also spans stage, television, radio, industrial, and anything else she can book. For Funimation Entertainment, she's voiced Psiren and Wrath in Fullmetal Alchemist, Nami in One Piece, Rico in Gunslinger Girl, Komachi in Samurai 7, Louis Ft. Drake in Galaxy Railways and the list goes on!
John has voiced hundreds shows and characters with Funimation, ADV Films, Switchblade Films, Sentai Films, Okratron 5000, Gearbox, Seraphim Digital and Illumitoons just to name a few. He has voiced characters such as the Undertaker in Black Butler, Salvador in Borderlands II, Gendo in Evangelion, Sgt. Hauser in Halo, Lord Death in Soul Eater, Hoenheim in Fullmetal Alchemist and many more!
Tickets for Eirtakon 2016 are on sale online and can be found here: http://bit.ly/1V0cxws