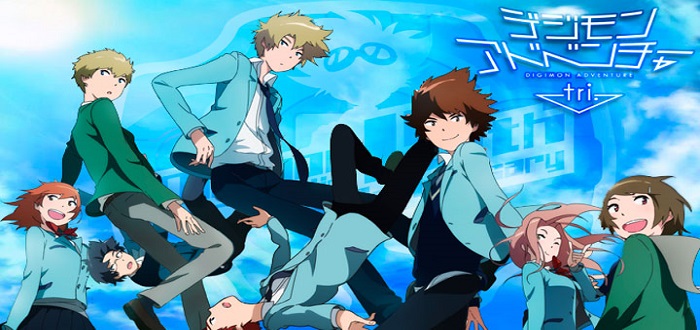 It was announced some time ago that the latest in the series of stories concerning the original digi-destined, entitled Digimon Adventures Tri, were to be released in American cinemas. Digimon Tri once again returns to the story of a now 17 year old Tai Kamiya and his friends as they face the newest threat from the digital dimension, and we're excited to to say, the films have been recruiting their English speaking voice actors for the dubbed version which is to release this September.
Some of the original cast from the dubbed version we experienced on RTE have already confirmed their return to the series. Thus far, the voices of Izzy(Mona Marshall) and Tentamon(Jeff Nimoy) , have confirmed a return with Anime News Network reporting that Colleen O'Shaughnessy (Sora) is hinting at a return also.
The set of films have been rolling out in Japanese cinemas since November last with the next story, Kokuhacu or Confession, to release in September. These Japanese versions unfortunately aren't available this side of the pond, but we will keep you updated on this.
The first film in the set, Reunion is to be preview on September 15 at 300 participating cinemas in the US with a further release in most major cities.
If you want to catch up on all the Digimon Tri news be sure to check out the Digimon tag, and let us know in the comments, which of the original digi-destined and Digimon were your favourites?