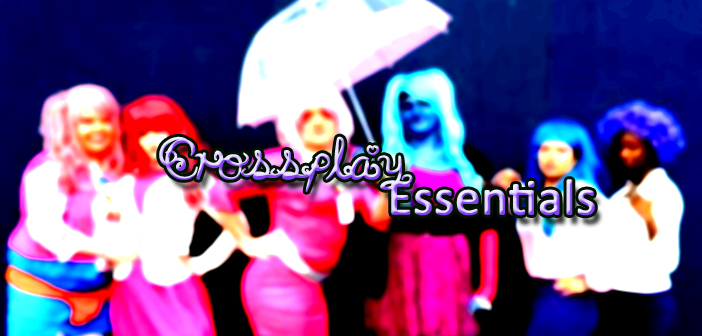 Cosplay Closet – Crossplayer Essentials Part I
It takes a lot of work to look like a lady! It takes even a lot more work to look like a lady when you're man and that lady also devours planets!
My last Crossplay was of the Dark Phoenix! Anyone who attended ArcadeCon last year would have seen me take to the stage on fire as the former Ms. Grey or an undead Princess Peach. Most of my favourite characters are female and as a result most of my cosplay plans are based on their outfits.
Crossplayer! Crossdresser?
Crossplay for those new to the term, refers to the act/art of dressing up in costume akin to cosplay but in this case the costume is of the opposite gender. As someone who identifies as male, crossplaying for me involves donning costumes, props, accessories and wigs in an attempt to cosplay or rather crossplay a female character.
While I don't identify as a crossdresser, it's not hard to draw a correlation between the two but that's an article for another time!
No, this time I want to talk about the essentials items you'll need to help not only pull off the look but also maximise comfort when doing so! Seriously, you can look as sickening as you want but if you're not comfortable then there is no point!
Bobby pins and safety pins!
Essential! If I was being overly dramatic I'd even go so far as to life saving! No you're going to need these for costume, wigs and disasters! I'll get to the bobby pins a bit later but safety pins will help keep things in place on your costume! It will help keep things pinned and tucked in place and keep that silhouette you're trying to maintain.
Speaking of tucked…
Tights and granny pants!
Ladies tights are, I believe, tools gifted to mortals to shape their legs! You're going to need four pairs! Three are for your legs! If you have dark hair then you're going to need a fourth pair and if you're going for a nude colour then a fifth! It will save you shaving your legs! Two pairs nude, a darker pair then two more nude will sort you out! It will be tight but you'll thank me!
And on that note! Granny pants or control pants! They'll help pull in your waist and tummy and more importantly they'll tuck in the rest of your anatomy! If you're wearing all those tights then you're only going to need one good pair of control pants!
That extra pair of tights I told you to pick up as well? That's for your head! I find pinning wigs to be a little painful and tedious! Thin hair doesn't offer a whole lot for a wig or wig cap to cling onto. A good wig cap will suffice for most but truthfully I prefer the old tights on the head method, it's also left the wig feeling more secure and I've tried and tested the method on stage performing so trust me!
Contour palette!
The structure of the male face is different to a female face! Thankfully though makeup allows us mere crossplaying mortals play God and work an illusion. Contouring is an art! I'm not even at novice level so I've no right to tell you how, so here's a professional giving the basics:
Here's hoping Pompberry can give us some more tips and tricks in a later Cosplay Closet!
For now that's it! This is only part I though and I will be back down the line with some extra tips, tricks and hacks for crossplaying. I'll also be putting together advice out there for females looking to crossplay male characters so be sure to stick around for that!
Editor-in-Chief, part-time super villain and hoarder of cats. If you can't find me writing, I'm probably in the kitchen!